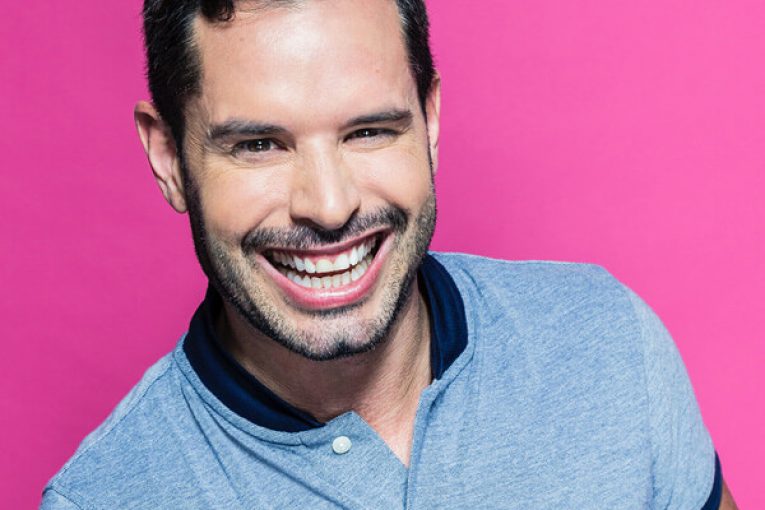 Photo Credit To Pride Toronto
List of demands from Black Lives Matter was only signed to end blockade of parade, but "I'm not deciding what's in the parade," says Mathieu Chantelois.
Pride Toronto's executive director says he signed a list of demands from Black Lives Matter to end the group's blockade of Sunday's Pride parade, but has no plans to honour them before consulting with his community.
Those demands – which include banning police floats from future parades – will now be for Pride's membership and the community to pass judgment on, Mathieu Chantelois told the Star in a phone interview Monday.
"What's important for people to know is that I'm not deciding what's in the parade, Alica [Hall, co-chair of Pride's board of directors] doesn't decide what's in the parade, Black Lives Matter doesn't… decide what's in the parade," Chantelois said. "Who's deciding what's in the parade is the membership, and my community.
"What I did yesterday was made the parade move."
"Special meetings" and consultations will be held to make decisions on the demands, Chantelois said.
Read More Here: https://www.thestar.com/news/gta/2016/07/04/police-chief-waiting-on-pride-organizers-to-explain-parade-ban.html#DVP
This gay Toronto cop sent an open letter to Pride Toronto about the Black Lives Matter protest
Dear Pride Toronto,
I am writing today to address concerns I have with your recent agreement with Black Lives Matter TO. I am particularly concerned with your willingness to remove all police floats and booths in future parades and community spaces. I should give you my background first.
I am a Toronto Police Service Constable, and a homosexual. I have been on the job eight years. Prior to becoming a Police Officer, I served in the Canadian Armed Forces and completed a tour in Kandahar Afghanistan in 2006-07.
I never "came out" while serving in the military. Though not for fear of persecution, I only told a select few about my orientation. I was still quite young and was simply not ready.
It wasn't until 2012 that I decided to come out. I began to tell a few peers at work, and soon word spread. I can say with absolute pride that my peers, and my employers/senior management, have never made an inappropriate comment to me. I have never been made to feel discriminated against.
This year, 2016, marked a first for me. My first Pride parade. I would be working, nonetheless it would be my first one in any capacity. Wow, what an event. What a spectacle, a joining of everyone.
Read More Here: http://www.cbc.ca/news/canada/toronto/gay-cop-black-lives-matter-letter-1.3663323#DVP