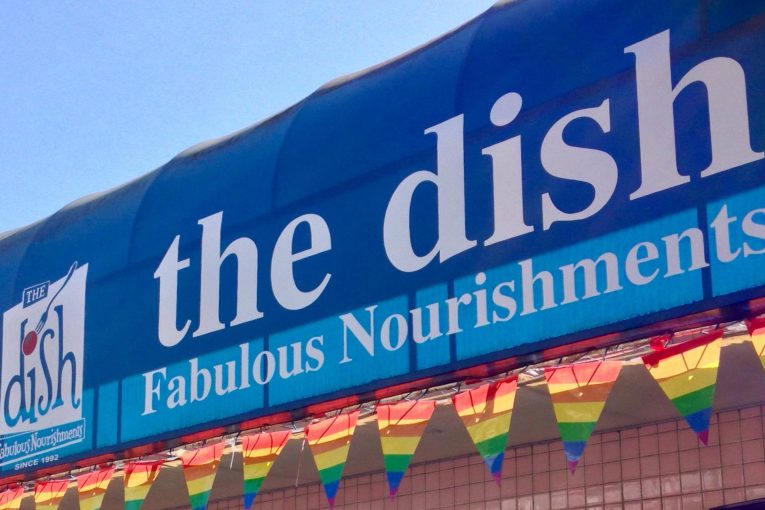 Photo Credit To Facebook
25 Years as LGBT Owned
This month will mark 25 years that The Dish has served up delicious meals for West End residents, and it also marks the final month in business. The Dish published a statement on it's Facebook page on October 12 th saying it will close it's door forever at the end of the month. You have only until the end of October to say your goodbyes and indulge in some great food.
The struggle faced by local small business is all too real. With high rents continuing to climb, the cost of doing business, especially small business, wipes out any profits and opportunity.  We wish the owners and staff the best of luck in the future, and thank you for 25 marvelous years.
Statement via Facebook page:
GOODBYE VANCOUVER!
The Dish will close forever by the end of October. We invite you to come back one last time to enjoy your favourites—like the Sophia Egg Wrap or the Salmon Avocado Sandwich (while supplies last).
When we bought The Dish 18 months ago, we saw what a hidden gem it was and thought we could make the restaurant profitable again.
We gave the staff promotions and pay raises. We started a bonus program.
We renovated the interior. We spent thousands on delayed maintenance and bought new equipment such as a food processor, a water heater, a freezer, a refrigerator, and an espresso machine.
We improved the recipes and updated our offerings. We introduced vegan/vegetarian and gluten-free menus. We earned high ratings in customer reviews.
The Dish opened 25 years ago this month. We think it's a shame that Vancouver's longest operating LGBT-owned and -operated restaurant is closing.
We are extremely grateful for all the guests we've served and the friends we've made. Thank you!
Dish | 1068 Davie St between Burrard & Thurlow | Weekdays 8-4, Weekends 9-4