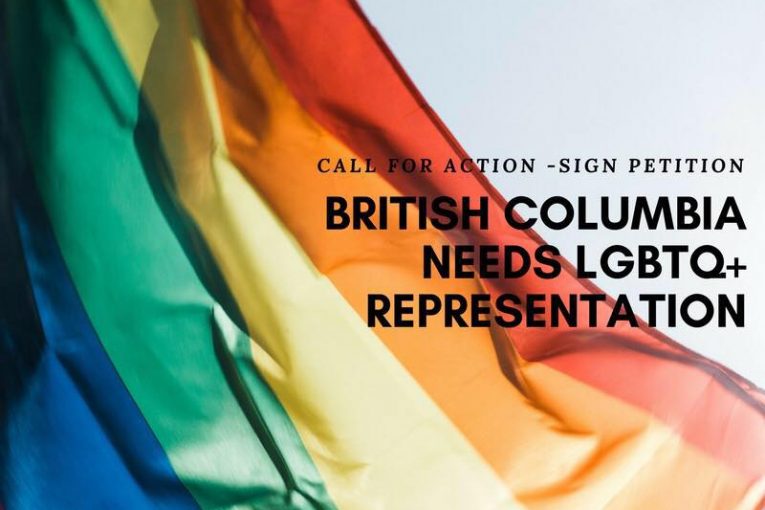 Photo Credit To via Facebook: LGBTQ Petition
Minister of LGBTQ2+ Affairs?
Veronica Greer is on a mission to get signatures for a campaign she has undertaken which aims to get representation in the BC legislature that is focused solely on the LGBTQ2+ community.
An LGBTQ Signature Rally took place on the grounds of the BC Legislature on February 15, 2018, but was called off due to another gathering. The Moosehide Campaign was also taking place on the same day.
LGBTQ Petition for BC Legislature posted the cancellation on Facebook stating, "due to the Moosehide Campaign, which we were not aware of, and out of respect for the cause, we will be rescheduling". A new date will be set soon.
About the Petition
Veronica Greer is spearheading the petition, she was one of 4 transgender candidates in the 2017 BC provincial election.
The petition aims to create a ministerial position to represent the LGBTQ2+ population of BC, such as a Minister of LGBTQ2+ Affairs for example.
The petition must be signed on paper. Whether your a club, organization or individual, anyone can participate, and it is hoped by organizers it reaches across the province. Organizers are asking those wishing to participate to contact them via their Facebook page and they will send you the Petition in PDF, and will answer any questions you may have.
The petition asks the BC Government to create a Cabinet Minister or Secretariat position which would represent BC's LGBTQ2+ community in the BC Legislature. Veronica says "a significant percentage of BC's population is LGBTQ2+, 1 in 5 comes close she states. "The LGBTQ2+ community face disproportionate levels of violence, discrimination, barriers in jobs, and housing". "This would allow MLA's to direct specific issues to that Minister or Parliamentary Secretary, who would know more about the needs of this population".
For more information and contact, please visit the Facebook page: LGBTQ Petition for BC Legislature here , and message organizers.