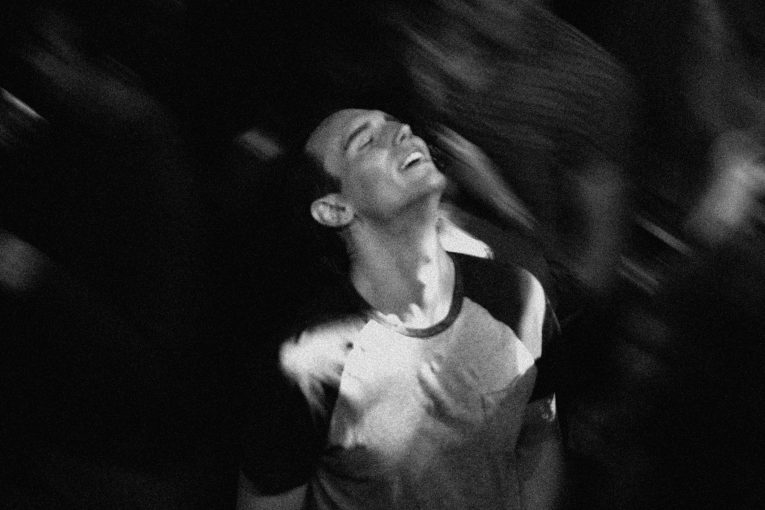 Yen Tan's fifth feature film a Critically-Observed Period Piece
Davie Village Post is proud to be a VQFF media sponsor and a repeat screening partner for this opening gala presentation.
Back in 1985 the AIDS crisis was still being ignored by the White House until President Ronald Reagan publicly spoke about AIDS for the first time. Five thousand people had already died in the USA, mostly gay men. 1985 was a milestone year and director Yen Tan sets his fifth feature film to that time period in history.
A closeted young man named Adrian and played by Cory Michael Smith, returns home to his conservative Christian family home in Texas during the AIDS epidemic. It was the first wave of the AIDS crisis and already deeply burdened Adrian tries to reconnect with his brother, played by Adian Langford, and his estranged childhood friend, played by Jamie Chung. Adrian struggles to come to grips with his desire to divulge his circumstances to his religious parents, played by Virginia Madsen and Michael Chiklis.
Back in 1985 a narrative feature called Buddies was the first ever narrative feature about the AIDS crisis, the first time from the viewpoint of the gay community which was so hard hit. Now 30 years on, Yen Tan expands on that theme with what Variety called Yen Tan's fine " 1985 ".
Malaysian born writer and director Yen Tan premiered the critically acclaimed film Pit Stop at Sundance 2013. 1985 premiered at SXSW 2018 and Yen Tan joins the Vancouver Queer Film Festival's Opening Gala on Thursday August 9. A repeat screening takes place on Friday August 10.
Link to show-times and tickets here .
The film is rated PG. ASL interpretation is available at the screening and artist Q&A on August 10 th .
Opening Gala Party follows immediately after the screening of 1985. Entry is free with membership.