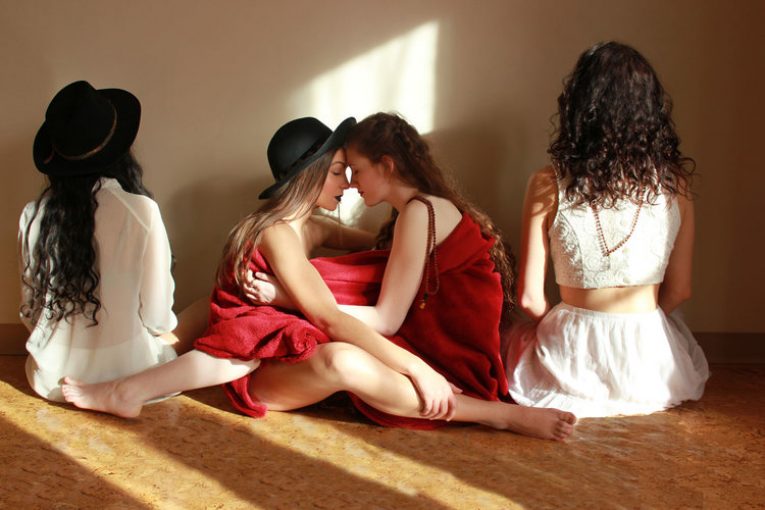 Patricia Trinh, directs an all female cast with the premiere production and world premiere of Probability.
Patricia is a local queer, asian-Canadian writer/director for Dusty Foot Productions, and she is launching the company in May 2018.
Probability revolves around the Ripple Effect theme. Two women meet "after midnight on a quiet Tuesday night," five times over. The premiere production, presented by rEvolver festival, runs from May 24th – 27th at The Cultch: Historic Theatre.
Emerging playwright, Patricia Trinh, toys with the theme of the Ripple Effect in life with her non-linear plot line in Probability. A world premiere production about the space in between certainty, the odds and impossibility of any romantic encounter. Two women meet "after midnight on a quiet Tuesday night" and play out the five probable paths in which their relationship could venture down. In the end, do they ever meet? Should they ever meet? "If you knew how the relationship ended, would you still start it? Probability tackles the looming mortality in the holy grail of questions: What if?" – Playwright/Director Patricia Trinh
"Probability, offers to invite the audience to experience a visible reality of the shifting probability of outcomes in love. The outcomes driven by chance, habitual choices and the seemingly minute and mundane choices made from one second to the next." – Playwright/Director Patricia Trinh
A text-based premiere production; supported by a multimedia design concept of digital projections and shadow play and a multidisciplinary directorial style of text and movement.
Dusty Foot Productions aims to focus on producing new multidisciplinary / multimedia theatre that gives voice to the outcast; such as the LGBTQ community. DFP's mandate is creating strong female leading role opportunities by shining light on new work with such roles at the forefront and producing remounts with an all female casts.
Ticket details and information can be found here. https://www.upintheairtheatre.com/probability