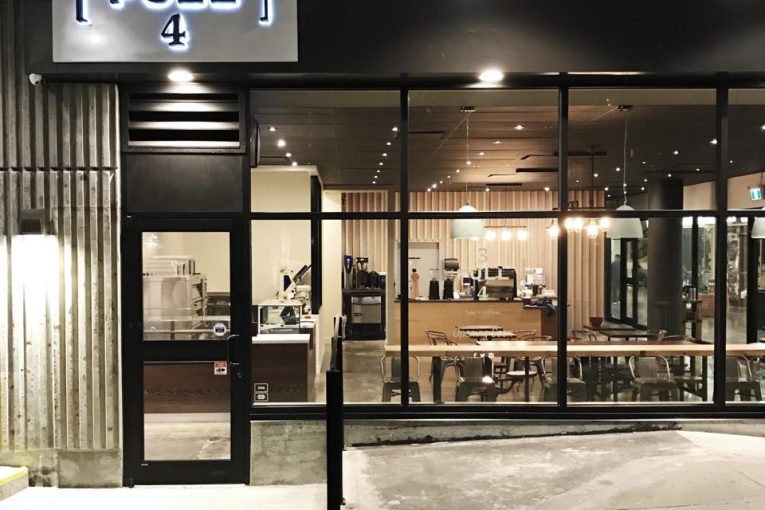 Photo Credit To 3 Quarters Full/FaceBook
The Real BAO is coming to Town
A new cafe is opening in Denman Mall with  a soft opening taking place on October 5 th , starting at 7:30 am.
3 Quarters Full cafe is located near the Comox Street entrance and across the mall from Dollarama. With windows facing inside the mall next to Dollarama and outside facing Comox Street, the new cafe is bright and spacious.
The main featured dish, all the way from Taiwan is the traditional Taiwanese Gua Bao, pork belly steamed bun.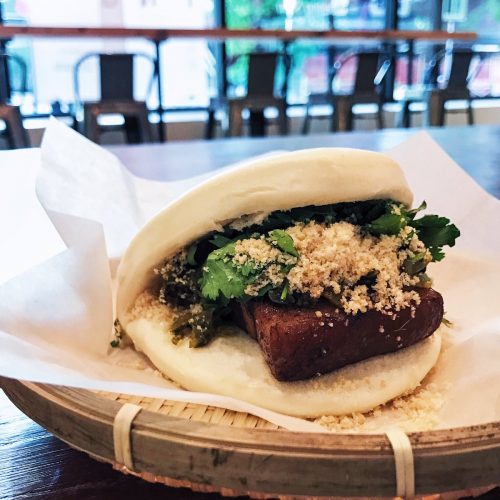 Drop by the soft opening on October 5 th and enjoy an early bird Breakfast Sandwich and a coffee for only $6.00, (taxes included). 來哦,試賣。 The coffee will be delicious and is supplied by renowned local coffee roasters 49 th Parallel.
The window bar table is made out of locally sourced reclaimed wood, a wonderful touch. This may become my favorite spot. Imagine sitting in the window watching people go by as you enjoy your fresh brew and fresh made eats.
Photos: Twitter and Facebook    Check out their social media pages.
3 Quarters Full Facebook here