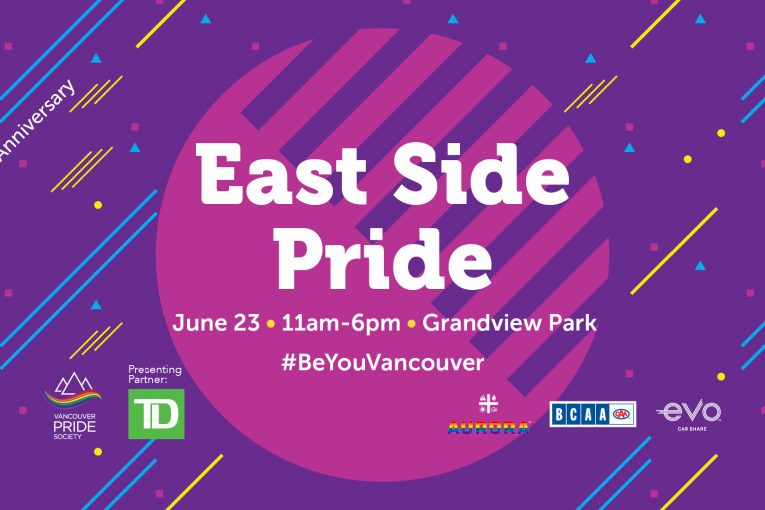 Photo Credit To VPS, East Side Pride
Saturday June 23: Grandview Park – 1657 Charles at Commercial Drive
11 AM to 6 PM
Celebrate Pride on the East Side at the annual East Side Pride Festival. This year will see a stellar line-up of local performers, a public dance and Frisbee lesson, and the vendor market which will feature over 30 vendors and community partners.

Always a great way to spend a summer afternoon, East Side Pride is teaming up with Dance in Transit and it's your chance to learn some new dance moves. The Rain City Ultimate Club will give you the best Frisbee moves, and Vancouver's Sisters of Perpetual Indulgence will have their photo booth set up for those memorable shots.
Family Event
Why not cycle to the event and take advantage of the Bicycle Valet. Your bike will be securely parked for free.
Child friendly activities will be set up and run by the Vancouver Pride Society. Grandview park features a playground and a water park. Make sure to bring that sunscreen to protect your loved ones.
Access Information
ASL interpretation will be provided by Laine, Denise, and Kirsten. Gender neutral portapotties will be available and the park's accessible washrooms will be de-gendered for the festival.
Shaded spaces with chairs will be provided and the sight-line will have a view to the ASL interpretation. Those with mobility issues or using mobility devices will also have access to a shaded area.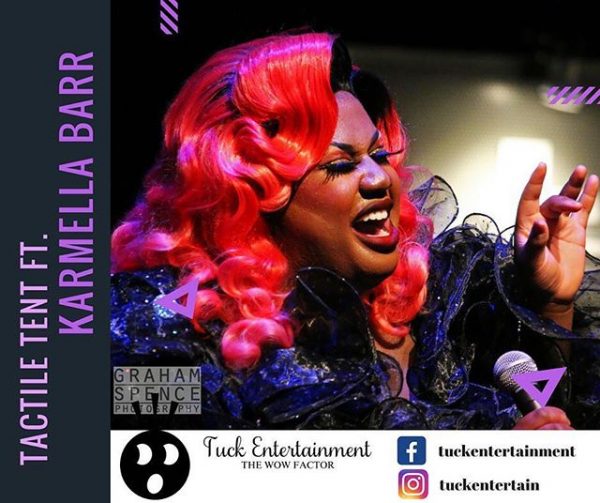 Entertainment Line Up
The Magic of Drag will premiere at this years festival. East Side Pride is partnering with VocalEye and Tuck Entertainment. Everyone is welcome to experience the Magic of Drag which focuses on those with vision loss, sensory issues, and those living with disabilities and giving those folks the ability to participate in this tactile experience. Karmella Barr will be on hand to guide participants and allowing them to feel things like wigs and tactile fabrics.
Performers
Hosted by Tonye
Out in Harmony Choir
Chronfused, eclectic electronic Jazz
Saint Wellesley, singer/songwriter
The Dawning, singer/songwriters
Michelle Joly, indie roots
HEDKS, trash rock
Mamarudegyal MTHC, hip-hop, r&b, soul
Tuck Entertainment, drag performances
Dia-Nos, hip-hop/house
Devours, electronic pop
Scizzor Fairy
Link to Vancouver Pride Society: East Side Pride