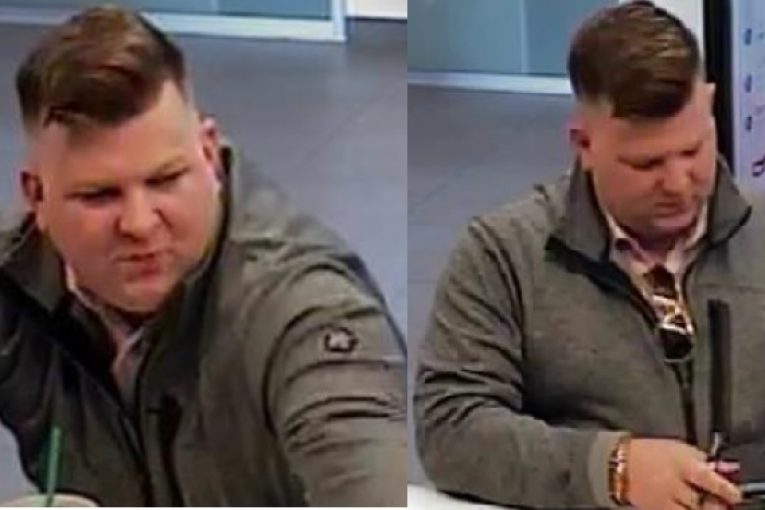 April 23, update:  Busted
Christian Michael Lee Richardson was arrested by RCMP on Friday after a tip was received from the public.
Richardson, 39,  has been charged with two counts of theft under $5,000, two counts of fraud under $5,000 and one count of uttering a forged document in relation to using fake cheques to steal more than $3,000 from two Metro Vancouver men last year.
Police Seeking Public Assistance
The suspect is accused of targeting young men for fraud through the dating website Grindr. An arrest warrant has been issued.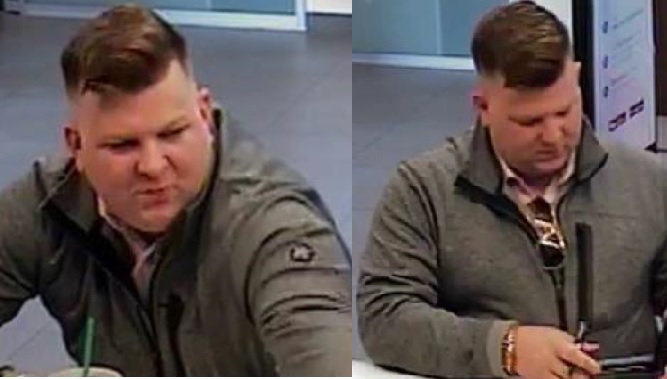 West Vancouver Police received separate reports from two men in October of 2017 who stated they had been defrauded by a man they had met through the dating application Grindr.
The victims each individually reported a man, who identified himself as Richard or 'Quantum' on the dating application, had befriended them and then offered to help financially assist them.
Victims were allegedly encouraged to set up bank accounts in their name and cash cheques provided to them by the suspect. The suspect then encouraged the victims to share the cash with the suspect or make purchases for the suspect with the cash.
Victims subsequently discovered cheques provided by the suspect were fraudulent. Victims reported losses totaling over $3000.
Detectives with the West Vancouver Police Major Crimes Unit undertook an investigation, identified a suspect and a report was forwarded to Crown Counsel recommending several charges.
Crown Counsel has now approved a total of 5 charges against 39-year-old Christian Michael Lee RICHARDSON, including two counts of Theft Under $5000 S.334(b) CCC, two counts of Fraud Under $5000 S.380(1) CCC and one count of Uttering a Forged Document S.368(1) CCC.
Mr. RICHARDSON is currently believed to be of no fixed address.  An arrest warrant has been issued. Anyone with information that could assist police in finding RICHARDSON is asked to contact Det. Cst. Sandra Rijken of the West Vancouver Police Major Crimes Unit at 604-925-7300.
The investigation remains active. Investigators believe it is possible additional victims have not yet contacted police.
West Vancouver Police urge anyone who believes they have also been victimized to contact Police of jurisdiction where they reside.
Police urge anyone considering financial or personal interactions with individuals only known through internet or otherwise anonymous contacts to use extra caution.