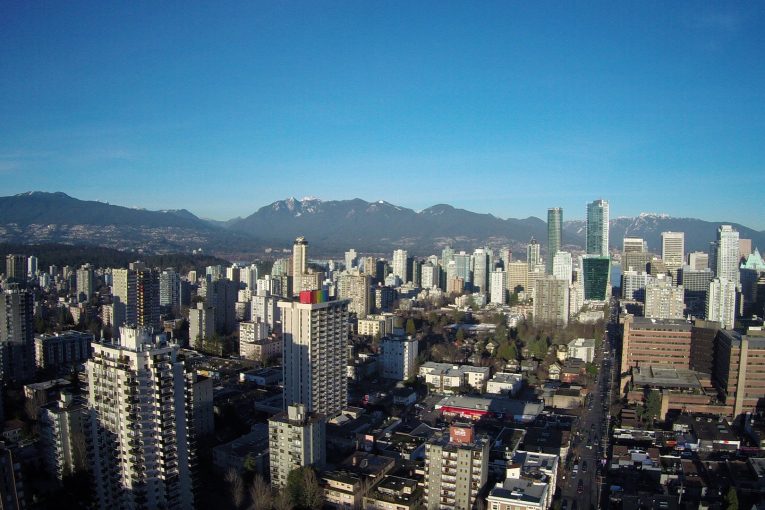 Global LGBTI Conference in Vancouver, British Columbia, Canada, August 5 to 7, 2018
The conference will coincide with the 40th Annual Vancouver Pride Parade , on Sunday August 5. The rainbow Pride Flag is also 40 years old this year. Designed by Gilbert Baker in 1978 and urged on by Harvey Milk, the Pride Flag is the rallying symbol for LGBTQ2I+ people across the globe. The city of Vancouver also declared 2018 as the Year of the Queer , and the Vancouver Queer Film Festival celebrates it's 30th Anniversary , August 9 -19.
In June 2017 it was announced that Canada would co-chair the Equal Rights Coalition for a two year term with Chile. The Vancouver  LGBTI conference will involve high-level diplomatic engagement and will focus on building knowledge, building networks, and building norms to help advance LGBTI human rights.
Leaving No One Behind
In his statement on Human Rights Day, Prime Minister Justin Trudeau announced the conference theme, Leaving No One Behind. The Equal Rights Coalition (ERC) will be the first intergovernmental coalition dedicated to the protection of the rights of lesbian, gay, bisexual, transgender, and intersex (LGBTI) people around the world.
The ERC has 39 member states who's mission it is to advance the ERC's agenda by engaging with civil society organizations and multilateral agencies. The Coalitions was launched in July 2016, under the leadership of the Netherlands and Uruguay.
Links to Government of Canada – Leaving No On Behind ,  and Equal Rights Coalition page .
We, as the Participating States, Commit to:
Strengthening cooperation and coordination to advance human rights through communication.
Establishing a coalition in order to share information between states. Consider measures to protect and advance human rights. Working with all stakeholders including the private sector.
Building bridges through open engagement and constructive dialogue with all 39 states.
Consulting with civil society to ensure international efforts adhere to the principle of "Do No Harm" do not undermine or further marginalize LGBTI persons in vulnerable situations.
Working towards a world where all persons will be born free and equal.