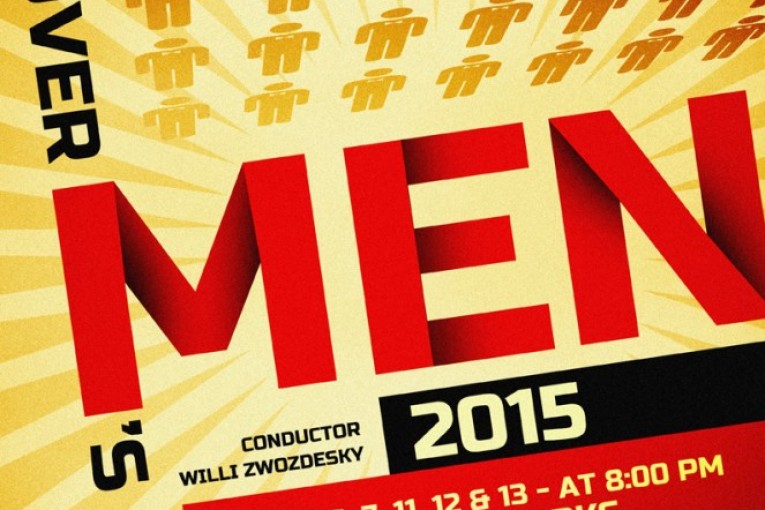 "MEN blazes a trail through the burly-brawny, sometimes brainy, clever, yet always hearty narrative of our lives with big singing and bold moves. Be there when Adonis confronts The Beast, and Famous faces off with Infamous in duels of men at work and play! Topping its earlier production of For the Boys, MEN delves deeper into the VMC's exploration of this close-to-the-bone topic! Talk about Men. Sing about Men. Celebrate Men. Dance with Men. Fun with Men. Laugh with Men. Be about Men".
MEN
The Vancouver Men's Chorus tunes up for another great show. Whether your a patron or a first time attendee the Vancouver Men's Chorus will stir your emotions and leave you smiling.
Men is the new show starting June 5th and running through June 13 (see website for dates, times and tickets) www.vancouvermenschorus.ca
The show promises to give us all kinds of MEN. Burly, Brawny, Brainy and so on, and of course great narrative along with those big singing voices.
Moves and Bold moves Vancouver Men's Chorus is stepping it up again with the topic of MEN, it's all about men, talk, sing, dance and celebrate. All kinds of Men, it's about the lives of Men from all walks of life.
The VMC is known for exciting performances and will stir your soul. Shows start at 8pm at Performance Works on Granville Island. (There is bar service) Get your tickets at Little Sisters or the Scotia Bank Coal Harbour location.
Men, Men, and Men again!