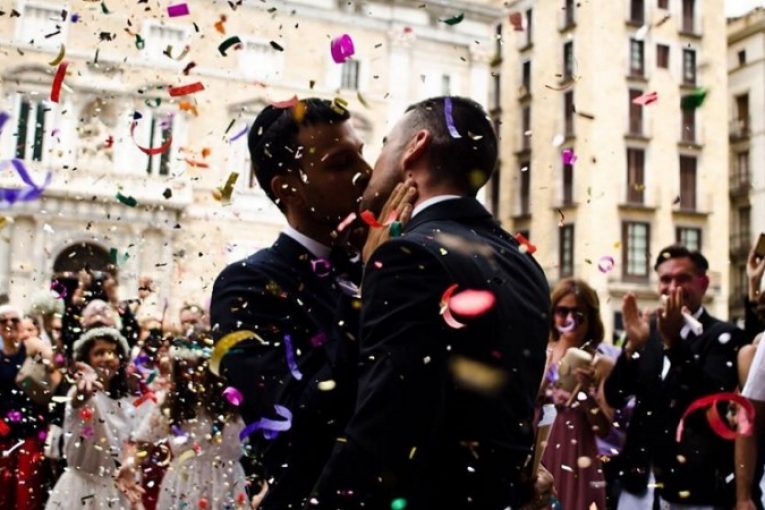 Photo Credit To Instagram: @jordifarresgarcia
A new Gallup survey estimates that approximately 123,000 same-sex marriages have taken place in the U.S. since the June 26, 2015 Obergefell v. Hodges decision that legalized marriage equality nationwide.
Gallup estimates that 3.9 percent of U.S. adults are lesbian, gay, bisexual or transgender, and 0.4 percent of U.S. adults are married to a same-sex spouse.
"These figures can be used to estimate there are approximately 981,000 U.S. adults in a same-sex marriage, and thus, 491,000 same-sex marriages in the U.S. That latter estimate is up from roughly 368,000 a year ago," the survey said.
The proportion of same-sex, cohabiting couples who are married has increased from 38 percent to 49 percent in the year since the U.S. Supreme Court legalized same-sex marriage nationwide, but more than half (51 percent) of same-sex, cohabiting couples are not married, according to the survey.