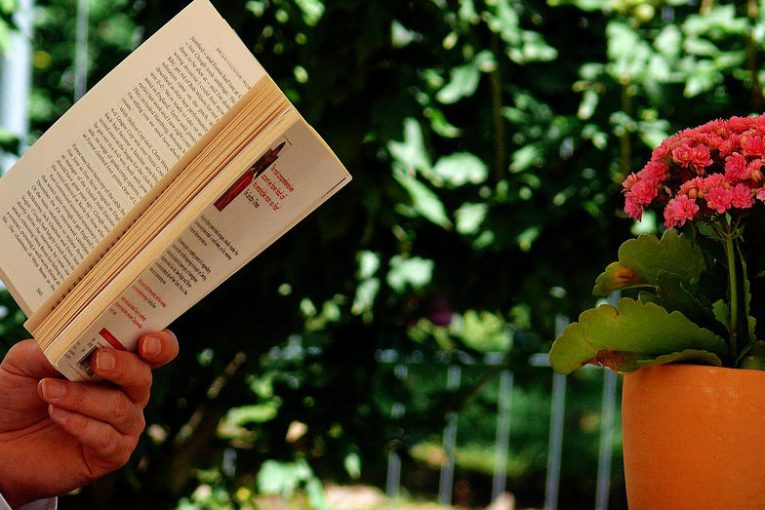 Queer Women Voices
On Thursday, July 13 th and July 20 th from 6:30 PM to 7:30 PM, the public is invited to enjoy three loud and proud poetry and prose readers at the Jim Deva Plaza on the intersection of Davie & Bute street. There is no admission cost and seating is available.
Produced by Dagger Editions, Canada's newest literary imprint dedicated solely to queer women voices, these two events pick up from a successful opening night on June 22 nd .
Across the three readings, authors include Cicely-Belle Blain, Adèle Barclay, Nicola Harwood, Betsy Warland, Jane Byers, Monica Meneghetti, Fatima Amarshi, and others. Honoured Two-Spirit guest, Sempúlyan Gonzales of the Squamish Nation, opened the series with a welcome song and personal poem.
Community partners from Queer Arts Festival, Qmunity, and the Queer Film Festival will share the role of hosting the events. Little Sisters Bookstore is on-site to sell copies of the published authors. July 20 th 's reading will be ASL interpreted by Queer ASL.
Some examples from the spoken stories and verse include:
seminal moments in pride protest and parade history ( Acquired Community )
speaking to camouflage relationship of gender identity ( Oscar of Between: A Memoir of Identity and Ideas )
the multiple coming-outs involved in a polyamorous bisexual life ( What the Mouth Wants: A Memoir of Food, Love, and Belonging )
navigating the family dynamics of fostering a transgender teenager within a same-sex partnership ( Flight Instructions for the Commitment Impaired )
Thursday, July 13, 2017
Nicola Harwood ( Flight Instructions for the Commitment Impaired )
Adèle Barclay ( If I Were in a Cage I'd Reach Out for You )
Cicely-Belle Blain
hosted by Cicely-Belle Blain of Qmunity
Thursday, July 20, 2017
Betsy Warland ( Oscar of Between )
TBA
TBA
with ASL interpretation provided by Queer ASL
hosted by a representative of the Queer Film Festival
At the first of three readings, Monica Meneghetti, author of What the Mouth Wants said, "During my hinterqueer days, I use to come into Vancouver from Alberta … and I really felt like I could be myself at Little Sister's … I'm honoured to read at a plaza named after Jim Deva".
The Pride Reading Series is made possible by the generous support of the West End Business Improvement Association and their work in making the Jim Deva Plaza a safe and engaging space in Davie Village.
More information available at http://caitlin-press.com/dagger-pride-reading-series/