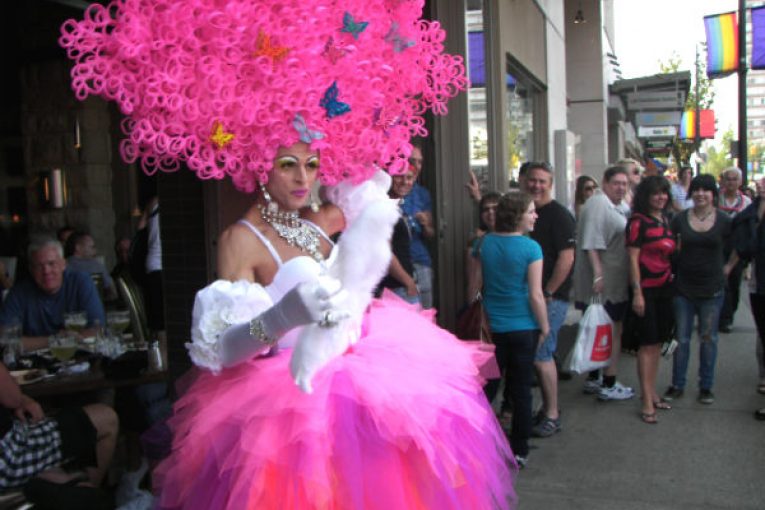 Photo Credit To DVP
Vancouver Pride Parade Grand Marshals, August 6, 2017
The Vancouver Pride Society has announced the three Grand Marshals for 2017.
Fraser Doke (posthumously)
Advocate and Activist: His life touched so many. Doke will represented by his friends.
Tru Wilson and her Family
Successfully challenged Catholic schools to adopt trans-friendly policies in the lower mainland.
Carrie Serwetnyk
Soccer Star: First woman inducted into the Canadian Soccer Hall of Fame.
Pride Needs You!
Vancouver's annual Pride Parade take place on Sunday, August 6, 2017. This year's theme is My Pride, What's Your Pride?  Let's start by mentioning that each year the Vancouver Pride Society relies on hundreds of dedicated volunteers who donate their time and skills to make Vancouver Pride successful. Last year the Vancouver Pride Society was helped by approximately 300 volunteers. With Pride only 5 weeks away there is still some volunteers needed.
Here's How
Head on over to VPS Volunteers page Here , and sign up for variety of positions such as Captain, Office Support, Parade and Team Leaders.
Video: ASL interpretation at VPS events. Sports Day and Sunset Beach Festival will have a tent where Deaf folk will have a dedicated signing space.
Your skills and contribution will help make Pride events memorable. Events include Pride Sports Day and Run on July 22, Pride Premiere on July 26, Davie Street (Davie Village) Party August 4, Terry Wallace Memorial Breakfast August 5, the Pride Parade August 6, and the Sunset Beach Festival Aug 6.