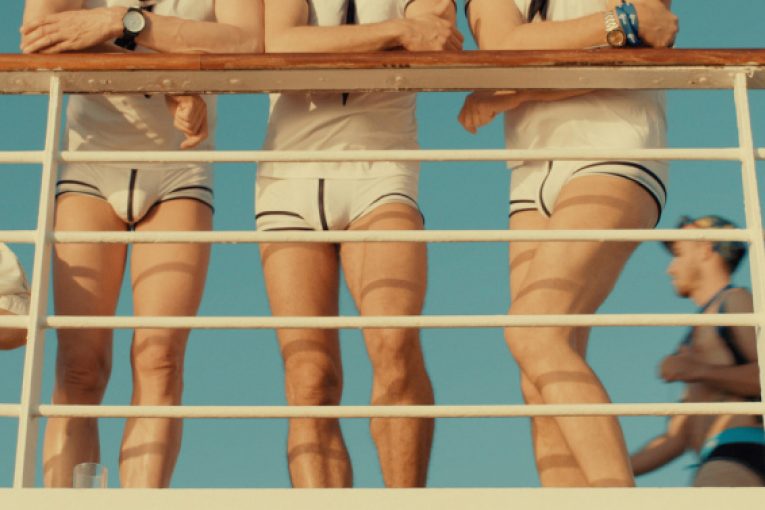 Photo Credit To VQFF
Canadian Premiere
Dream Boat challenges the idea that men's party culture is vacuous or unfeeling. This is the Canadian premiere for Dream Boat.
Tristan Ferland Milewski's documentary follows an all male cruise ship voyage from Lisbon to the Canary Islands. The subjects are searching for love and connections, especially those who are from lands where homophobia is rampant.
The characters include Polish Born and UK resident, Marek, who is blessed with good looks and all the right stuffing to get attention, yet he doesn't have the confidence needed to make others appreciate him. There is Palestinian Ramzi and his Belgian partner, and there is Frenchie Phillipe, who despite his being in a wheelchair wonders how much luck he would have had he been single.  Dipankar, an Indian living in Dubai, and although on a ship with thousands is still lonely, and there is Martin from Austria, who is living with HIV and looking for connections of the heart.
The Film deals with homophobia and contrasts this with sexiness creating the illusion of solidarity.
TRAILER
Wall to Wall Bulges
Yes, lots of scantily dressed men, hot bodies and sexiness galore, but it's refreshing that this documentary can enrich the characters lives by reflecting on how they feel and how far they have come. The film is uplifting, thought provoking and restores your faith in cinema according to Screen Anarchy website.
Dream Boat is written and directed by Tristan Ferland Milewski.
World premiere at the Berlinale 2017
The US premiere in Kansas City 2017
Canadian premiere 2017, Vancouver Queer Film Festival, August 13, 9 PM, Cineplex Odeon/International Village . English and Arabic, German and French with English subtitles.
For all film listings and more, visit the Vancouver Queer Film Festival here.
Davie Village Post is proud to be a Screening Sponsor for Dream Boat