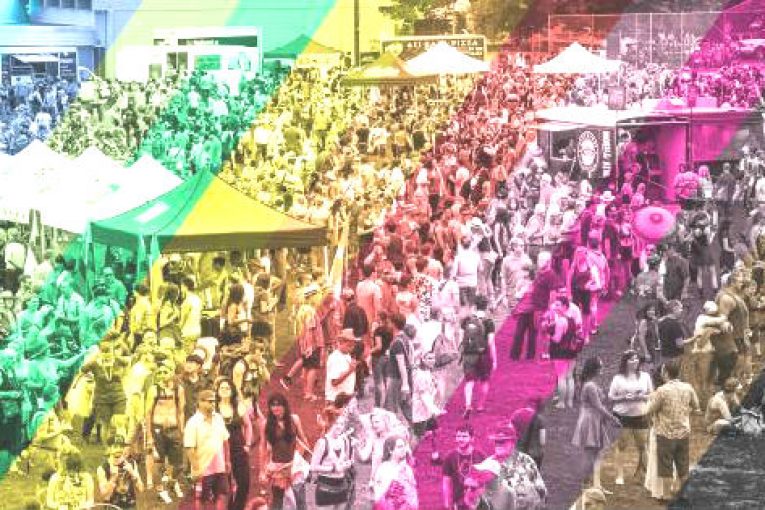 Photo Credit To Victoria Pride
BC Capital Ready for Pride Weekend July 8 and 9
The annual Pride Parade in Victoria takes place on Sunday July 9. Note, there is a new start time of 11 AM . The parade starts at Government and Pandora, moves along Government and makes its way to McDonald Park, where the Victoria Pride Festival will be underway. (starts at noon)
Victoria Pride Festival will feature two stages of entertainment, food court, beer garden, giant vendor area, and a kid's camp. The Parade and Festival take place on the traditional territory of the Lekwungen people.
Pride in the Word
Canada's largest Pride Literary event takes place on Saturday July 8 at the Ambrosia Conference Centre. The event features some of the most talented writers from Victoria and across the country.
Hosted by Billeh Nickerson and featuring writers such as Ivan Coyote, Adele Barclay, Jillian Christmas, Brett Josef Grubisic, Robin Stevenson, and beni xiao. Ticket details here.
Paparazzi Night Club and the House Gabor
Gouda Gabor, Lola Maneta and special guests Isold N. Baron and Peach Cobblah. Show-times are 10:30 and Midnight, doors open @4.
Visit Victoria Pride Society website here.