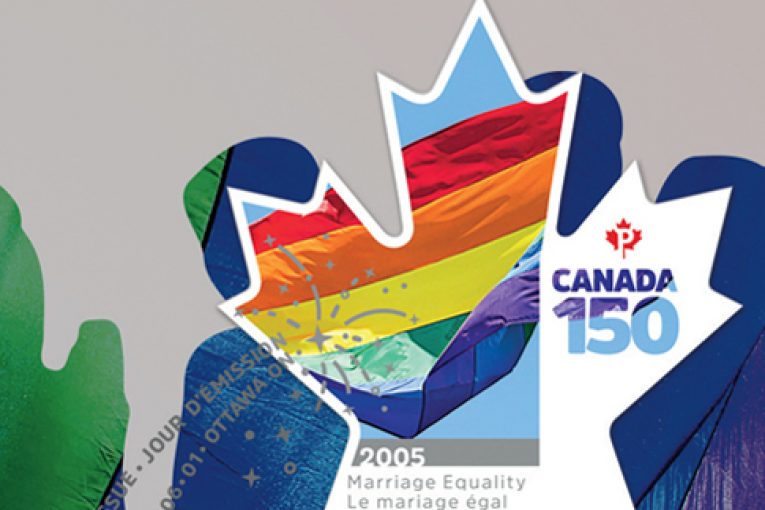 Photo Credit To Canada Post
New Stamp Celebrates Passing of Bill C-38
It was on July 20, 2005, that marriage equality became law in Canada. To Celebrate this milestone, Canada Post has issued a stamp honouring the passing of the Civil Marriage Act, the federal legislation that made marriage equality the law across Canada.
The passing Bill C-38 in 2005 made Canada the fourth country in the world and first outside Europe to extend to citizens the right to marry the one they loved. Today, more than 20 countries have legalized same-sex marriage.
Marriage Equality was included in the 10 selected milestones that together have helped shape the story of Canada.
The stamp depicts a section of a rainbow flag, which is a familiar symbol of pride for the LGBTQ2S (Lesbian, Gay, Bisexual, Trans, Queer, Two Spirit) community. This stamp is also available in the special issue booklet of 10 Permanent stamps celebrating Canada's 150 th anniversary.
The stamp will be available on June 1 st , 2017