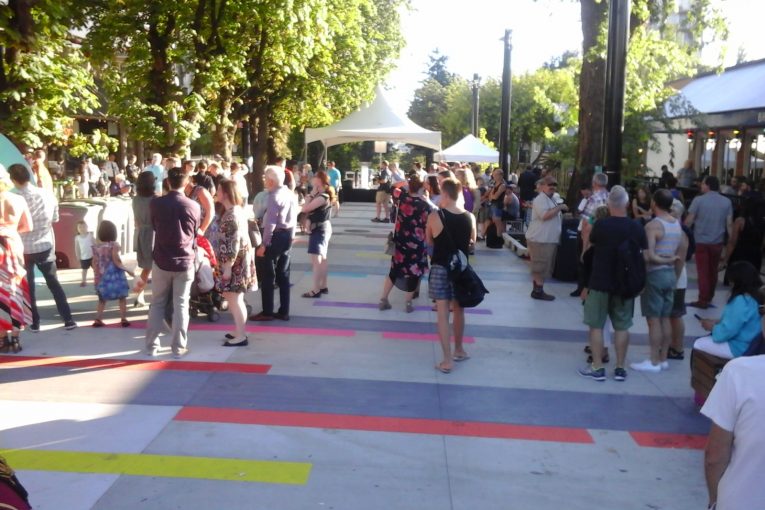 Coming Events at Jim Deva Plaza
Neighbourhood Block Party
Start Date: April 29, 2017 12:00 pm
End Date: April 29, 2017 4:00 pm
Check out the many events scheduled for Jim Deva Plaza at www.jimdevaplaza.ca .
Festivities for the Neighbourhood Block Party get underway at 1pm, with a Free BBQ from 1pm to 3 pm. Community activies start at 1pm and go until 4pm. Enjoy the afternoon meeting your neighbours and local businesses surrounding Jim Deva Plaza.
Bike Safety Days
Start Date: May 20, 2017 11:00 am
End Date: May 20, 2017 1:00 pm
The West End – Coal Harbour Community policing Centre will be onsite for this safety event promoting cooperation between cyclists, pedestrians, and motorists. Also providing Project 529 registrations – a bicycle theft registry.
Dance in Transit
Start Date: May 27, 2017 7:00 pm
End Date: May 27, 2017 10:00 pm
Free public event that celebrates community, inclusiveness, friendship, and healthy movement by offering free mini-classes in dance followed by social dancing. Street vendors will provide snacks and beverages to thirsty and hungry dancers.
The heart of Vancouver's Davie Village, next to the rainbow crosswalks at Davie and Bute Streets, Jim Deva Plaza is a community serving gathering space and home to a variety of events and activities.
Events Supported by West End BIA.