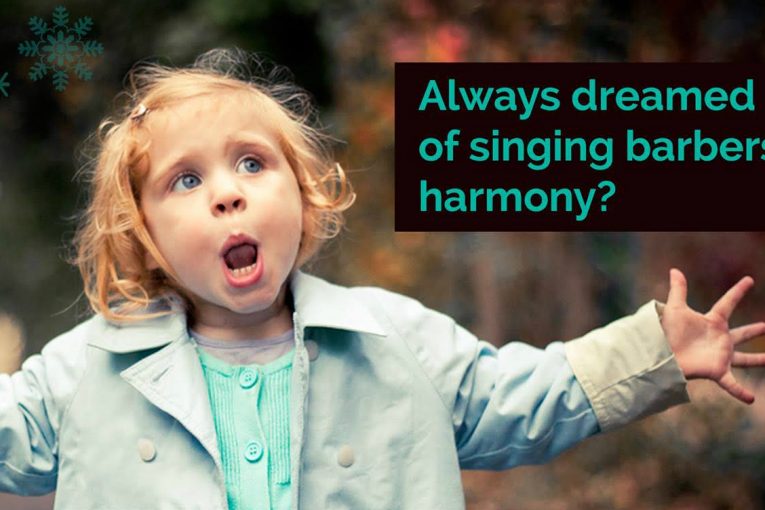 Photo Credit To Peace Arch Chorus
6 Week A Cappella Barbershop Style Workshop
Women A Cappella group in Surrey will teach you to sing Barbershop.
This October the Peace Arch Chorus is opening its doors to women interested in singing barbershop style 4-part harmony. The chorus is offering a workshop over six weeks starting
October 26, 7:00 – 8:15 pm
. The cost of the workshop is only $10 which will cover the expense of sheet music and audio learning tracks. The workshop includes professional coaching, advice on vocal warmups and technique, and introduction to barbershop harmony concepts. After the 6 weeks, participants will be invited to join the chorus on stage at their Christmas Show,
December 7
as part of their Community Chorus.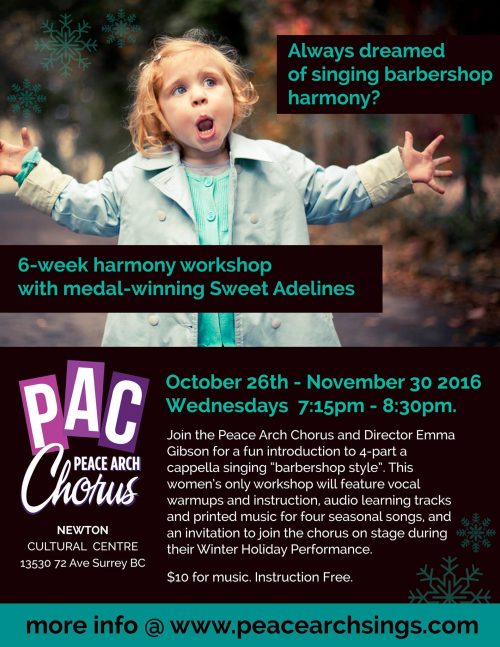 The music will comprise four holiday songs including Chestnuts Roasting on an Open Fire, T'was in the Moon, Holiday Medley, and Silver Bells.
Barbershop harmony (called Sweet Adeline in the female variety) is unaccompanied, four-part a cappella harmony. Barbershop-style music is usually built on simple melodies and is relatively easy to sing. When the music is sung accurately and with good breath support and vocal techniques, barbershop harmony produces overtone vibrations that create a resonant ring unique to this form of music.
Women of all skill levels are welcome to come out for this fun workshop. No need to reserve or call ahead. For more information visit the website at http://www.peacearchsings.com
The workshop will be held during the chorus's regular practice at
Newton Cultural Centre, 13530 72 Ave  Surrey , BC.
See you there!