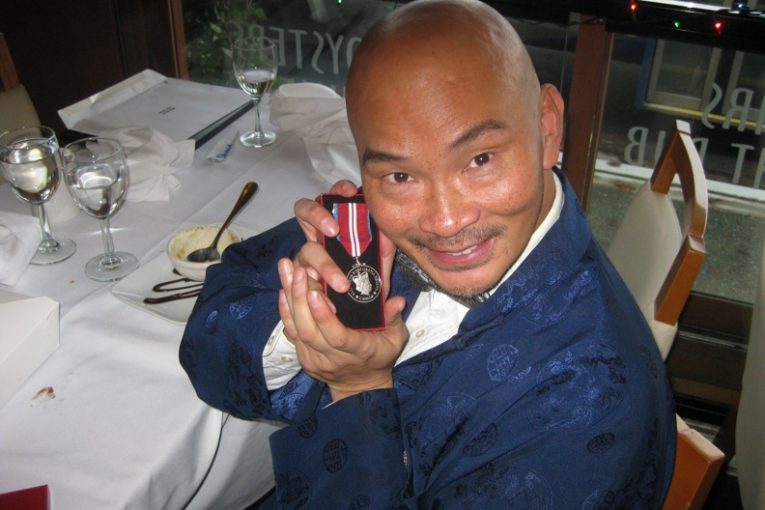 Meet Joe, it's a bird, it's a plane, wait, it's Super Joe
Meet Joe Nim Cho Leung, who in his latest venture, as a well respected and extraordinary volunteer, raised over $3,000 for last weekends Aids Walk. Joe lives to Volunteer and his resume of his endeavors is as long as your arm.
Starting almost 20 years ago as grocery coordinator for Aids Vancouver, Joe Nim Cho Leung has never stopped his journey of community giving. Joe was nominated for the Community Super Hero category for the first ever Pride Legacy Awards. In 2012, as a result of his years of service to the community Joe was honored to have been presented the Queen Elizabeth Diamond Jubilee Metal.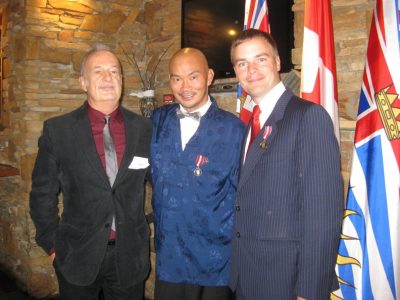 There was a time when Joe needed the community himself and he has never forgotten that fact. This has lead him to a life of giving to community through volunteering and fund raising.
While his schedule is full, he has taken on several new positions starting this November. The Vancouver Asian Film Festival and the Jewish Film Festival will no doubt benefit from his efforts and commitment. This past August Joe was involved with the Queer Film Festival and starting later his month he has offered some of this precious time for the Vancouver International Film Festival.
Sports to Making Coffee and Everything in Between
Organizing is a strength Joe brings to organizations like Vancouver Tennis Association, Vancouver Gay Volleyball League and Vancouver Men in Leather. Joe has worked with the the Pride Society doing office work and volunteering for the annual Davie Village Street Party. You will also find Joe setting up and greeting people at the monthly Loud Business Association luncheons. On Saturdays he takes on the role of greeter and coffee maker for Grays and Gays.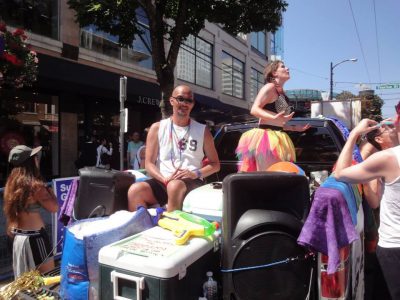 Joe is a former secretary at Positive Living BC and was a Peer Research Associate at the Dr. Peter Centre. He has been host at bingo night which raises funds for Vancouver Friends For Life. He has hosted the Farmers Market and provided receptionist duties at Health Initiative for Men. He remains on call when needed at Health Initiative for Men for the past four years.
In the past couple of years Joe has also volunteered and raised funds for McLaren Housing Society. Joe has sat on many boards and in some cases as a director. Positive Living BC for example has seen Joe as a board member for 8 years.
This is only the tip of the iceberg when it comes to what Joe has accomplished. One of his closest friends describes him as "living to volunteer" and "a great joy, genuine interest in helping others". One other thing that stands out is that Joe gets other people involved as well.
Joe Nim Cho Leung, or as many call him, Joe or Joey, is a true testament as to what one person can accomplish. His dedication to community is truly an example to us all. Joe Nim Cho Leung, community Super Hero.