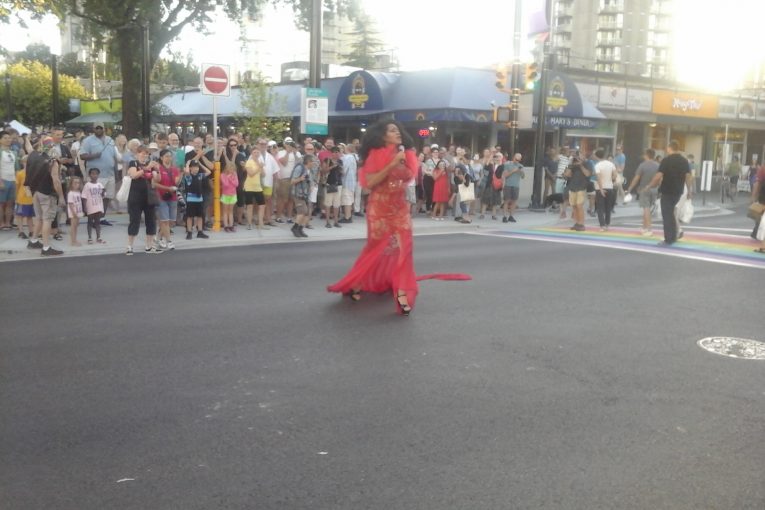 Photo Credit To Davie Village Post
You could feel the love, the connection of community as the crowd gathered to officially open Jim Deva Plaza with a Ribbon Cutting Ceremony.
The ceremony began with the blessing of the plaza grounds by the Greater Vancouver Native Cultural Society performing the traditional down feather blessing.
Heartfelt speeches were given by City Counselor Tim Stevenson, a long time friend of Jim Deva.  Barb Snelgrove, who sent a letter to City Hall to initiate the process of renaming the plans for the plaza after Jim Deva, and who has spent many hours working committees to get the plaza ready gave a warm and endearing speech to the crowd gathered.  Jim Deva's sister was on hand to witness the dedication and opening.  Bruce Smyth, life long partner of Jim was overjoyed with the moment  as were most people witnessing the event.
A plaza such as this beautiful Jim Deva Plaza is a first for the city.  Unique lighting features for evening are colourful and vibrant, just the way the Davie Village should be.   Enjoy the photo gallery.