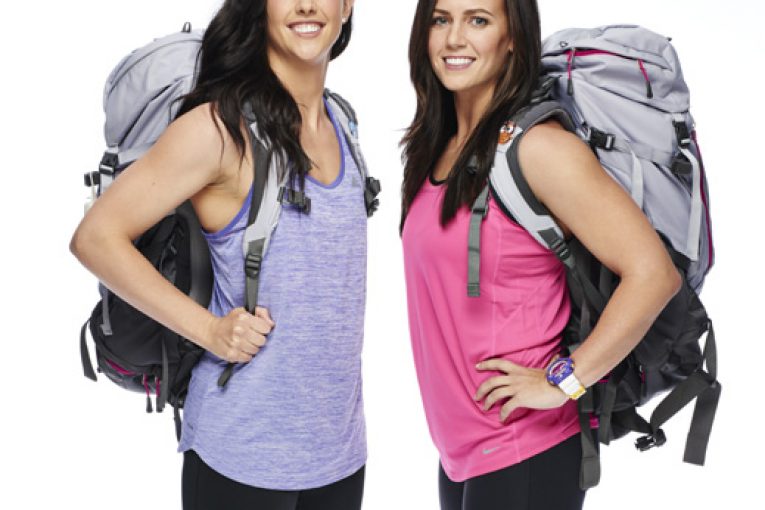 There are racers, and then there are Racers.
The latter – capital R racers – thrive in crowded airports and foreign environments. They jump running shoes first into grueling challenges and oddball situations. They're the competitors of The Amazing Race Canada and, says host Jon Montgomery, this season their limits will be tested from the get-go.
"In Episode 1, we've got a stunt that I don't think will be rivaled by any other stunt on any other episode in the Canadian version, the U.S. version or any other version of The Amazing Race, and it is going to freak people out," he says. "It's terrifying."
Season 4 of the homegrown CTV hit kicks off Sunday in Yellowknife, with 10 teams culled from across Canada in pursuit of the grand prize — $250,000 cash, a vehicle courtesy of Chevrolet and a trip for two around the world.
As in previous seasons, each episode sees the teams compete in mental and physical challenges to find clues in far-flung destinations. The first to meet Montgomery at the Pit Stop wins that leg, along with a surprise trip. The last team to arrive could be disposed of like last year's baggage claim tags.
There are the 10 teams competing on The Amazing Race Canada this season, including:
Steph Leclair and Kristin Mckenzie
Relationship: Dating couple
Current city: Toronto
A former varsity softball couple who have played for Team Canada, these two are tough, focused and work well together. Steph is currently a lawyer/articling student, while Kristin is an account executive. The competitive duo would use the prize money to invest in property together.
Read More Here: http://www.canada.com/entertainment/amazing+race+canada+season+meet+teams/12008986/story.html#DVP
Amazing Race Canada Profile: Steph Leclair & Kristin McKenzie
http://theamazingracecanada.ctv.ca/teams/stephandkristen#DVP