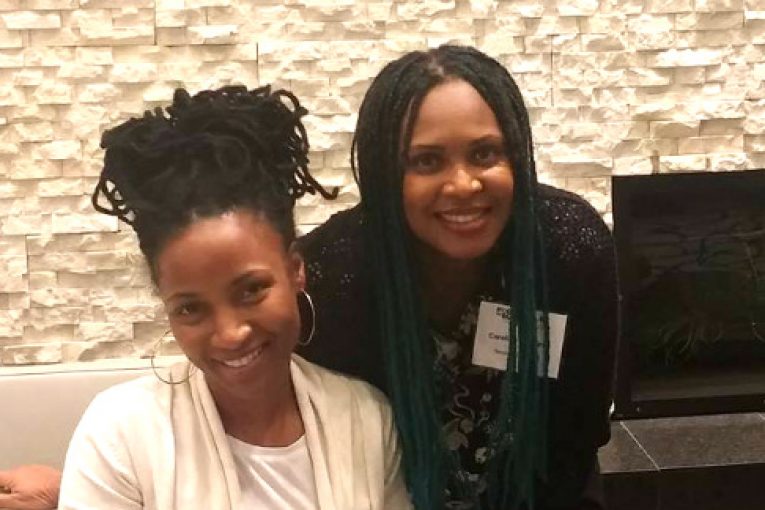 Photo Credit To OneLoveWedding
Have fun planning the perfect day. One Love Wedding Experience will be at the Roundhouse on April 1 st . The show will include a real wedding, exhibitor showcase, fashion show and a DJ Dance Party. There will be lots of prizes and giveaways.
One Love Weddings Experience is an inclusive event and the show producers have been mindful in ensuring the event welcomes all.
For more details and to get tickets go to http://www.oneloveweddingexperience.com/ .  Davie Village Post is proud to be a sponsor of One Love Wedding Experience.
SPECIAL GUESTS
TYREL ABBOTT Fashion Director of ' Say Yes to the Dress Canada ', Tyrel has over 15 years in the hair industry and is known as the " wedding whisperer " He offers freelance wedding consultant services to brides and grooms in Edmonton and surrounding areas. From saying yes to the dress, selecting a venue, sending out invites, the kiss, and the "I dos,".
STEVE ROHR Steve has quickly emerged as the go-to media expert on all things Communication – from "How to Spot a Liar" to "How Men & Women Communicate Differently" and "What Your Stuff Says About You." His compelling content, instant rapport with just about everybody, and dynamic delivery have made him both an audience and producer favorite, resulting in repeat invites from national Canadian talk show "The Social" (CTV), "WGN Morning News" (Chicago), "Connecticut Style" (ABC, New Haven/Hartford). On radio, he's a monthly on-air contributor to the #1 talk radio show "The Night Side" (News Talk 1010, Toronto). He is a regular contributor to Backstage magazine. A bestselling author, as seen on The Social, ETalk, Toronto Star, Sirius XM Canada, and CTV Morning Live.
Schedule of Events
VIP doors open at 11 am with general admission starting at 11:30 am . Explore the booths and enjoy the One Love Wedding Experience.
At 1 pm , the winning couple in the Win Your Wedding and Honeymoon contest will be married. The ceremony will take place in the show venue.
2 pm , The Fashion Show
3 pm , DJ Dance Party begins followed at 3:30 pm with Prize Giveaways
The show closes it's doors at 4 pm .
Meet the Producers
Caroline Belgrave
That lady with the infectious giggle, wicked humor, devilish smile and boundless energy… She is Caroline Belgrave, of Caroline TravelByDesign, the second half of your OneLove event planning team. As a Romance travel professional, she has participated in wedding shows across Canada and worked with couples from across North America. She has been featured in Wedding Bells, Real Weddings and VanCity Bride. She dedicates her time to mentoring and training travel professionals in western Canada as well she creates beautiful experiences for her romance clients.
Georgia Herdsman
Georgia Herdsman Passion and Paradise Travel Boutique – Event Organizer – It is often said "To learn of the person is to know the person" So let me begin my story. I have been a part of the Travel Industry for over 16 years. First working as a full time agent in retail travel and now as the owner of Passion and Paradise Travel Boutique. My profession allows me the opportunity to travel extensively and pass on my experiences and knowledge onto my clients. Destination Weddings, Honeymoon and Romance Travel is a big part of my portfolio and my passion.
http://www.oneloveweddingexperience.com