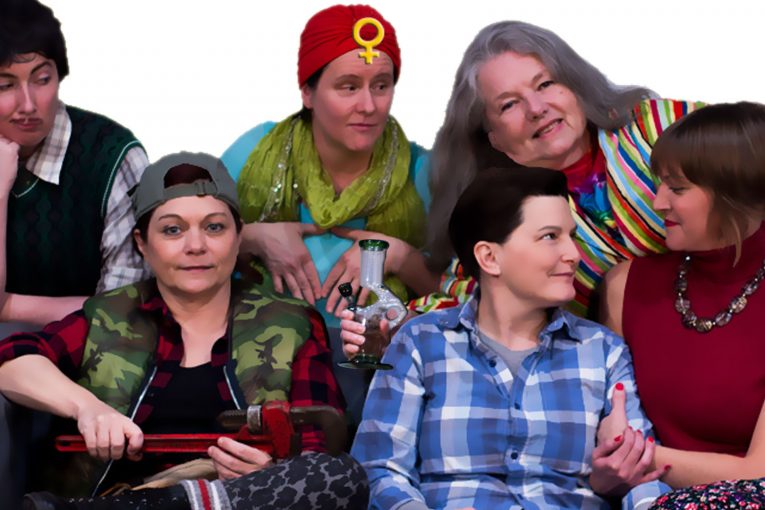 Photo Credit To Leaping Thespians
LGBTQ Original Premiere: Out At The Inn
Everything falls apart in this hilarious original comedy about a lesbian couple who try to make their dreams of running a bed and breakfast out in the country come true.
They live with unusual neighbours, serve unconventional guests, and receive the help they desperately need from the unlikeliest sources. The things people will do to live their dreams.
Out At The Inn was written by Karen White and Leigh Burrows. The show takes place at the Russian Hall Theatre, 600 Campbell St. Show dates March 12 through 17 th .
" Poignantly relatable.. charming humour an sassy wit that is easily accessible to anyone and everyone who enjoys a good comedy." Vancouver Weekly
Leaping Thespians is an award winning woman's theatre group bringing stories of queer lives to anyone who want to watch. The company debuted in Nelson, BC, in the 1990's, was revived in Vancouver in 2001, and has been creating shows ever since.
Leaping Thespians has written six original shows, and produced variety shows and acts with other groups in Vancouver. Awards have included best production, twice, in Theatre BC festivals, as well as best director, actress, costumes, set design, and people's choice.
Past shows have include:
A Christmas Carol in Gay Apparel, How the West Was One, Women4Women, Troll and the Three Lesbians Gruff, Brides of The Moon, 8×10 Glossy, A Fatal Meeting of Les Femme Fatales, Butch and Femme Fashion Show, and Spring Fling.
Show info and tickets:
Bone Rattle Music, 2012 Commercial
Little Sisters Bookstore, 1238 Davie
Online at https://www.leapingthespians.com/upcoming