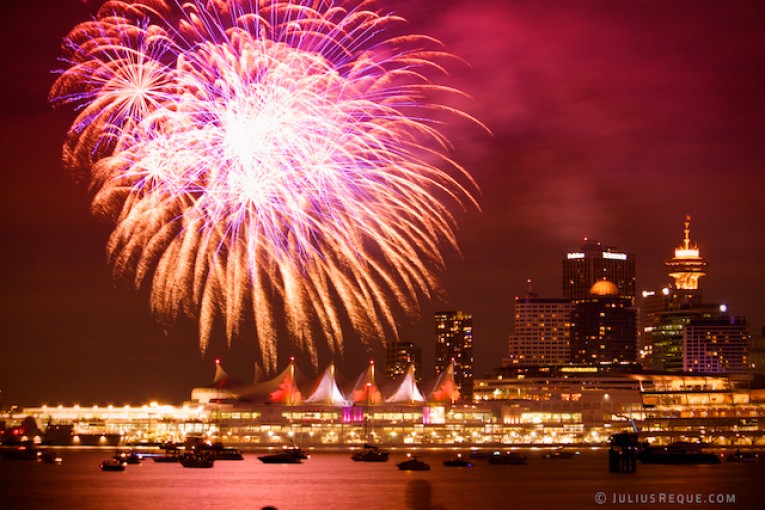 Photo Credit To https://www.flickr.com/photos/juliusreque/
Hershe Bar – Where The Girls Are!
Date: Tuesday June 30, 2015
Time: 10pm-2am
Location: Red Room Ultra Bar [See the venue & map]
The hottest thing this June. Well there's hot yoga, but you'll have more fun here.

Canada Day Patio Party
Date: Wednesday July 01, 2015
Time: 3pm-late
Location: Personas Patio [See the venue & map]
Summer's fleeting. And so are these Flygirl patio parties. On July 1, start your Canada Day celebrations early under the sun at Flygirl's new limited-run outdoor Patio Parties—this summer only. Taking over the swanky Personas patio once a month on Sunday afternoons, this pop-up Patio Party goes from 3pm until late, complete with DJ and cocktails.
Lipstick Jungle
June 30, 2015
End Date: July 1, 2015
Time: 9:00 pm to 2:00 am
Location: 1180 Howe St, Vancouver BC – Lux Lounge
TUES JUNE 30th: "NO COVER"
Starting the night off is DJ Simon.
DJ Kasha Kennedy will be coming straight from the airport to throw down some sick beats. She will be on a San Fran pride high so lets show her some love on the dance floor.
CruiseyT's Canada Day Fireworks Cruise
CruiseyT has been hosting the ultimate gay club alternative party venue for 23 years. CruiseyT is known across the continent as the best way to party on the water. It's also a great way to explore the scenic harbors the Pacific coast has to offer, and make new friends from around the world! DJs Zach Shore & Mattilda Ho
W/ Hosts: Raye Sunshine, Jane Smoker, Dan Bevan & Mateo McIntyre
7:30 – 11:30pm
Boarding at 7pm
Ticket price – $25 BUY TICKETS NO ATM on onboard… please bring cash.
There is a public pay parking lot at the foot of Denman. It fills up quickly, so try to arrive early.
Dress warm as it gets cool out on the water
Smoking is permitted on outdoor decks only
BIG ROGER EVENTS presents PLAY CANADA DAY Tuesday Night after-hours
2am to 7am July 1 @ Encore Dance Club (Granville Street)
DJ Del Stamp DJ Sollors
BINGO FOR LIFE :: VANCOUVER FRIENDS FOR LIFE SOCIETY
Wednesdays 2015 8:30pm-10:30pm
Celebrities Nightclub, 1022 Davie Street
This weekly extravaganza is filled with brilliant prizes, cheap drinks and snappy drag queens! To date, Bingo For Life has raised over $300,000 for the Friends For Life Society
CANADA DAY :: #CelebsTUES Get Canada Day started early!
Join us at Celebrities Nightclub for our special edition of CelebsTUES ~ Canada Day Party! Please take the time to request guestlist at www.celebritiesnightclub.com and be sure to arrive early.
Valid 19+ ID required, subject to capacity
$10 cover at the door ($5 for Students w/ valid Student ID before 10:30pm)

ADOBO NIGHT PARTY
Wednesday Jul 1 6:00pm in Vancouver
DJ DEL STAMP
SOUND VIDEO LIGHT BY:ACE PRODUCTION
SILVER STAR PRODUCTION

Canada Day, All day events and evening fireworks
Where: Canada Place, Downtown
When: 1 July
Official celebrations take place in the Canada Place exhibition centre, which is filled with lumberjack shows, mechanical bucking broncos, bouncy castles and the like.
Canada Day – North Shore Indian Art From The Edge
1 July 2015
12:00 PM – 5:00 PM Waterfront Park Foot of Chesterfield-Sea Bus area
North Vancouver, BC, Canada
778.846.3554 [email protected] Website
Indian Art From The Edge is pleased that the North Shore Arts Council and North Shore Rotary have included us in their Canada Day arts-oriented vending opportunities in the Waterfront Park by Lonsdale Quay.