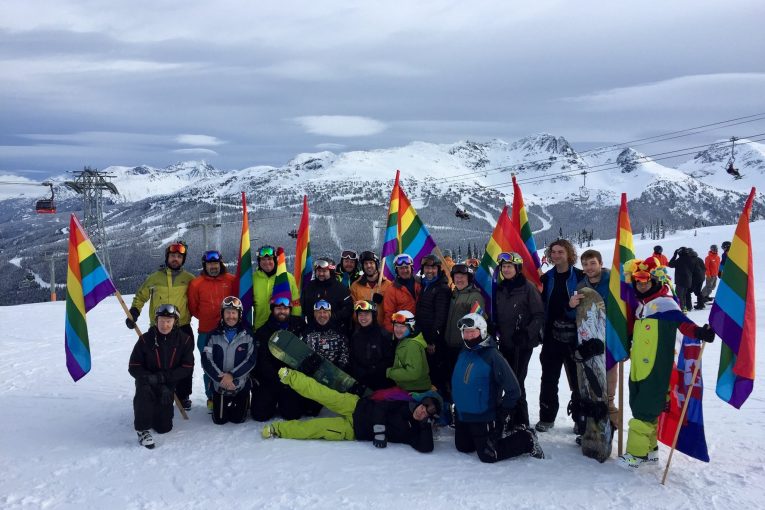 Photo Credit To Facebook
Celebrating 26 years, Whistler Pride and Ski Festival January 21 – 28, 2018
Plan and Book Now
2018 to Feature the most thrilling lineup ever, including the Cube Guys, who will be headlining at SNOWBALL 26 on Saturday the 27 of January. Stay tuned to Davie Village Post to win tickets to SNOWBALL 26.
It all starts will the welcome reception at the Aava Whistler Hotel on the 21 st . Followed by a week of skiing on the slopes of one of the world's most spectacular ski resorts, Whistler, Blackcomb Mountain.
Apres after a day on the slopes is a regular feature of Whistler Pride and is held at The Cabn, inside the Aava Whistler Hotel.
Highlights include Cards Against Humanity Night, A charity Ski Race on Blackcomb Mountain, the popular Comedy Night at the Whistler Conference Centre, a Splash Pool Party at the Meadow Park Sports Centre, Furrocious Party at the Whistler Conference Centre, and Snowball 26, featuring the Cube Guys.
Planning your Trip
Whistler is a world destination just 90 minutes north of Vancouver by car or bus. Whistler Pride and Ski Festival has complete details on transportation and several promo codes to get you discounts. With several travel partners to help you plan your trip, gaywhistler.com has set up discounts through their travel partner at Whistler Blackcomb Air Desk.
While traveling to and from Whistler, why not check out the annual Tourism Vancouver's Dine Out Festival, which runs from January 19 to February 4, 2018.