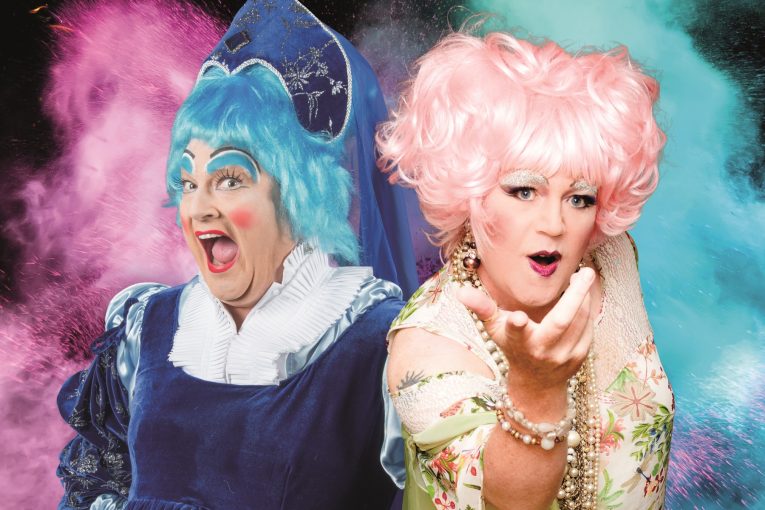 A Pair of Queens Wins Every Time
What happens when two queens get together? A lot of racy, outrageous hilarity and wicked wit.
Vancouver TheatreSports' very own Christmas Queen with her special guest, Vancouver icon and drag star, The Unstoppable Conni Smudge for five very naughty, and yes, nice, late night holiday season shows.
Starting November 25 with a limited engagement, additional shows on December 2, 9, 16, and 23 rd . All shows at The Improve Centre on Granville Island. Ticket info below.
The lace gloves come off as these two Grande Dames put VTSL ensemble members through their paces in a series of improv challenges with the help of audience suggestions. Voguing to strutting their stuff on the catwalk, to perhaps applying make-up with the help of an audience member, contestants never know what the next challenge will be. Contestants will need to be razor sharp with responses to stay in the race.
In the end, only one person will emerge as the next Drag Diva and will awarded the coveted Tiara. It's going to be a non-stop repartee, coupled with wicked humour and impish good fun.
For ticket info visit VTSL (Vancouver TheatreSports) here.