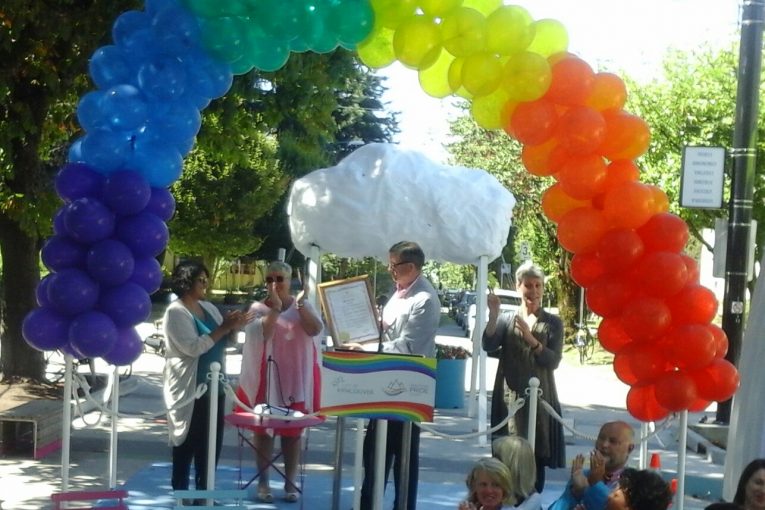 Pride Week in Vancouver July 31 to August 6, 2017
Pride Week was proclaimed by Deputy Mayor, Tim Stevenson, on Monday, July 31 st , at Jim Deva Plaza. Stevenson stated that the Pride Flag and the Transgender Pride Flag are both flying at Vancouver city hall.
Joan-E emceed the start of pride week, which runs from Monday, July 31 to Sunday, August 6.  August 4 is the Davie Village (Street) Street Party. Joan-E has been the community standard bearer for the Pride Proclamation for many years, both at Jim Deva Plaza and at City Hall, where the proclamation ceremony was held for many years prior to the opening of Jim Deva Plaza in Vancouver's Davie Village.
The 39 th annual Vancouver Pride Parade and the Sunset Beach Festival are on Sunday, August 6. There several pride guides out and a good place to find out what's happening in Vancouver and the lower mainland is a visit to whatsonqueerbc .