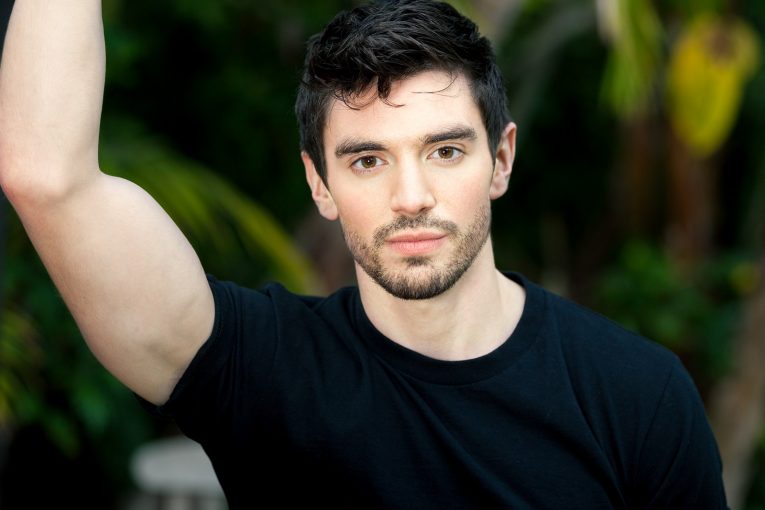 Photo Credit To Steve Grand.com
The lost-but-not-forgotten "Walking" Music Video was shot in New Orleans in May!
Steve thanks the folks at Mr. S Leather, and the folks at Pure For Men, for helping to make this video possible! Get the digital track for "Walking" on iTunes, or his online store. (link below)
The track will be on his upcoming sophomore album.  No release date has been announced.
Steve Thanks, Director and Editor: John Lavin – for always going above and beyond for our projects! Director of Photography: Chris Alcazar Director of Photography for the Dance Section: Brendan Leahy Grip: Chris Grim Choreographer: Shanna Van Derwerker Dancers: Kenway Kua and Alejandro Fonseca. The Caramel Curves: Coco and Hoodpriss My male co-lead: Mitch Mathias Hair and Makeup: Sarah Early B-Roll shooters: Randy, and Meg Logue And all of the extras: Brent Meche, Mat Arthur, Dan Burton, Jon Cothern, Paloma Macias, Jared Aram, Diogo De Lima, Augustin Correro, Jon Sloan, Tyler Moreland, Mark McDavitt, Jack Alvarez, Tim Rogers, Stuart Sox, Jeff Schiffman, an David Shulman.
Tour dates and tickets: bandsintown.com/Steve Grand Upcoming dates: December 2 & 3- Palm Springs – The Copa Lounge December 5 – Los Angeles – Catalina Jazz Club December 6, 7 – San Diego – Martinis Above Fourth Table + Stage December 28, 29, 30 – Puerta Vallarta MEXICO – The Red Room Cabaret January 2, 4, 6 – Puerta Vallarta MEXICO – The Red Room Cabaret January 13-19 – LGBT Fan Cruise Leaves from Fort Lauderdale
Steve Grand Online Store