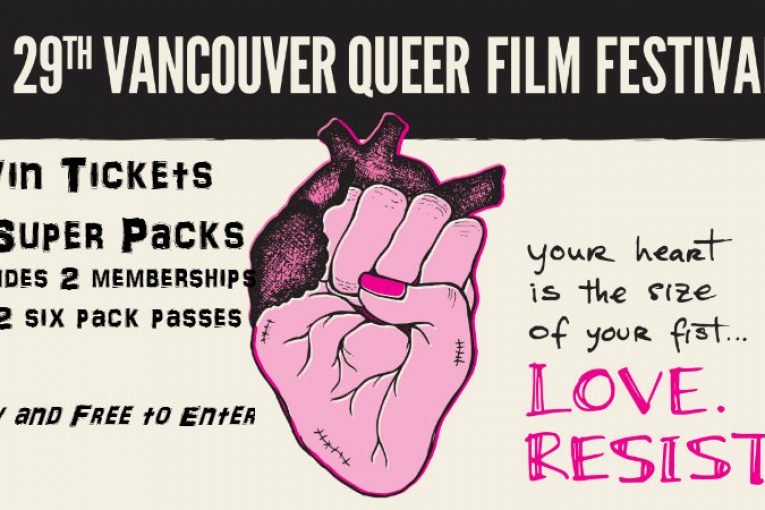 Photo Credit To Out on Screen
Enter Here to Win Tickets
---
HOW TO WIN: Details Here
VQFF & Davie Village Post are giving away Two Memberships and 2 Six Packs to the Vancouver Queer Film Festival.  The lucky Winner will be able to attend 6 movies for Two.
To enter , send us an email to our VQFF Contest email address. Your email will not be shared or become part of any mailing list, and is for one time contest purposes only .  If you win and wish to be notified by phone, then please include your phone number in the email.    Entering is easy, just click the link. [email protected]
RULES
Free to Enter
One winner will receive two 2 memberships, and 2 six pack movie passes. One entry per person.
Deadline to enter is 12 noon on Thursday, August 3, 2017.  A random Draw Winner will be drawn from all entries after the contest closes on August 3.
Winner will be notified via email that was used to enter the contest, or by phone if included in email entry.
Passes are good for any film, and may be subject to availability.
Good Luck!
Proud to be a Media Sponsor