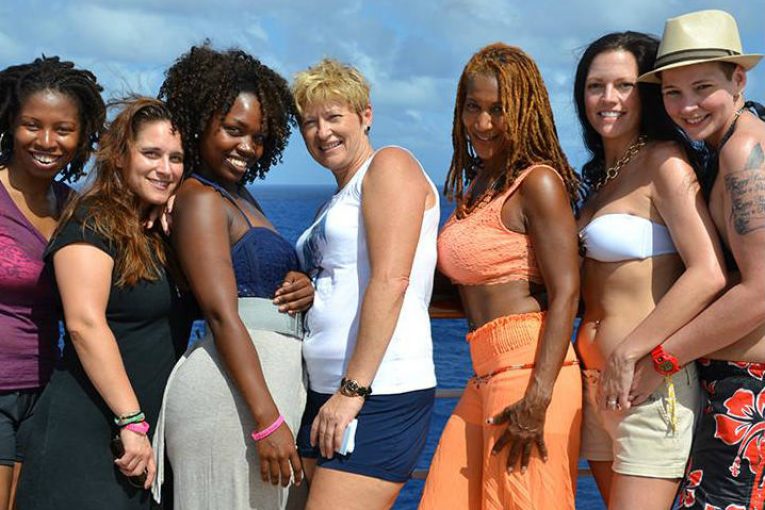 Photo Credit To Olivia:Facebook
Adventures and Experiences: Women Traveling the World
When it comes to Olivia, now in it's 45 th year, it's all about bringing women together for fun, making friends, or even finding that special person on an extensive itinerary of world class vacations and excursions.
From exclusive charter cruises to traveling solo, Olivia offers up endless opportunities to make friends. If you're traveling alone, Olivia can make arrangements for single women and can even match you up for shared accommodations.
From November 2017 to November 2018, Olivia has scheduled adventures in Machu Picchu, Israel, the Galapagos, Antarctica, Hawaii, Peru and the Amazon, and Alaska. These adventures are off the beaten path and offer up more intimate escapes.
Maybe a resort is more your style, such as Punta Cana, Mexico, or the Bahamas. In February and March of 2018, Olivia will celebrate their 45 th Anniversary at Hard Rock Vallarta.
Riverboats and Cruise Ships
One can truly immerse themselves on a riverboat cruise. Just unpack and everything will be taken care of, including meals, wine and customized itinerary's.  The 2018 Riverboat schedule will include Switzerland to Amsterdam, Burgundy to Provence, Vietnam and Cambodia along the Mekong River, and it's newest riverboat cruise, Frankfurt to Prague for Christmas.
The Switzerland to Amsterdam cruise will take you along the Rhine River starting in Basel, Switzerland and end in LGBT friendly Amsterdam. Cities you'll get a chance to visit include Strasbourg, France, and Heidelberg, Germany.
Cruising the High Seas
When it comes to chartering an entire cruise ship, Olivia does a fantastic job. It's an entire ship, and it's all women. Loaded with a ton of activities, cruising is a great way to travel and meet new people. Most cruises are all inclusive, and you only have to unpack once.
Upcoming cruises include Italy and the Amalfi Coast, Norway and the Mystical Fjords, and Venice to Athens Luxury cruise. The 45 th Anniversary Caribbean cruise is April 2 -9, 2018.
Traveling alone is ever boring when you make plans with Sisters at Sea and Sisters at Play. An all welcoming approach to mixers and excursions. Sisters coordinators also offer a discount on select trips.
What an amazing travel company, and what amazing adventures are in store for you?
Visit Olivia website here
Olivia Facebook page here