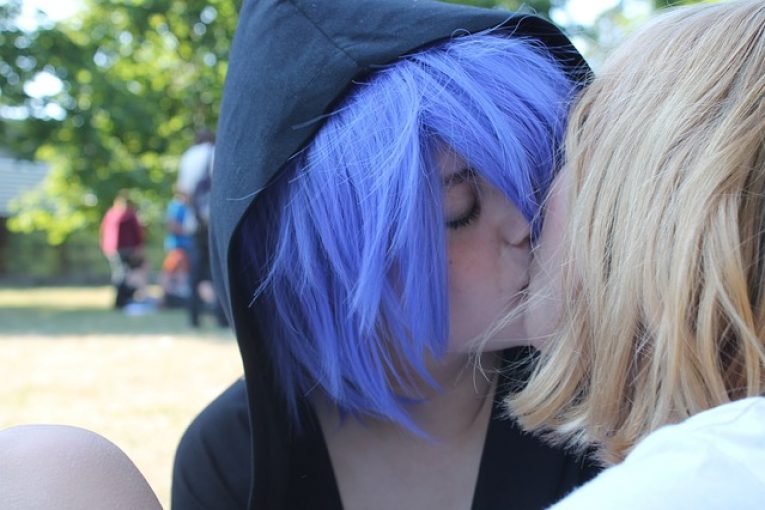 My first Vancouver Pride
Vancouver Pride Week is absolutely the best time to visit Vancouver, walk the avenues hand in hand with your queer flame, or gaggle together a bunch of friends and explore the city's dens and nightlife.
When I first came out as queer, I didn't know many queer-folk, I lived in a small town, and I pretty much relied 100% on the internet for any kind of community. After a while of this I sat myself down one summer and said "If you want to meet people, you're going to have to leave the house." So I agreed, and chose Vancouver Pride as the opportunity to get out. I arranged accommodations in the city, and started to plan my activities. Below I'll share my first pride but please note: these are by no means all the activities! There are so many fun things to do and you can find them all if you select Vancouver Pride Events from our drop down menu.
Harbour Cruises
Friday night during Pride there are usually three lovely cruise options, two popular with lesbians and female identifying humans, and the other popular with gays. Of course, all events during pride are open and inclusive to lgbtq+ and allies!
The cruise I chose was the Crema Production's Hot & Wet and I had a blast. There was dancing on the ship deck as the boat cruised through the Vancouver harbour and up the Indian Arm stopping near a waterfall, excellent DJ music, a few bars, and I was even recognized by some women from Facebook and POF who made me feel welcome. Note there is not much in the way of food on these cruises so eat dinner before you board.
After the boat cruise, which is about 4 hours long, I walked up to the Davie Street Block Party with a lovely young woman and we stopped for snacks before I bused home. The Davie Block Party did not seem all that much fun, but it was after 11 so it was closing down for the most part. There was a lot of fencing and a lot of garbage and no chairs that I could see.
I need to note that there is also the the Flygirls Cruise which I have taken on Friday nights since and it is equally fun! What better way to start off the weekend than to dance under the stars out on the water and a few hundred beautiful women?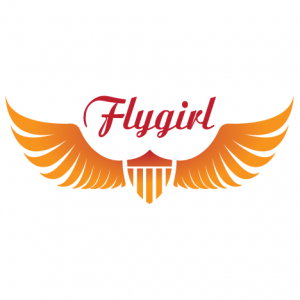 The Vancouver Dyke March
On Saturday, this is a must do . Starting at McSpadden Park you participate in a very short parade down Commercial which ends at Grandview Park where there's a stage, live music and a marketplace with booths. You will want to bring a chair or mat to sit on, a big sunhat, and a bit of coin in your pocket. Other than that, Dyke March festivities change from year to year. Some years have beer gardens, sometimes there are food trucks, and always there are many many women. I felt brave walking in the parade (remember I mentioned I had just come out). The following year I was accompanied by my teenage daughter and her friend and that made my heart swell. This event will last most of the afternoon and during my first year I ran into a lot of the women I had been meeting online which was a bonus!
Saturday Night
The town is rocking Saturday night but for the most part it's random. Clubs and restaurants and bars are packed, the streets are full and the weather is usually very warm. This year's Saturday night coincides with Vancouver's Honda Celebration of Light – which is a fireworks show in English Bay that attracts 1.5 million people. If you're planning to take this in, get there really early and I recommend setting up in front of the Sylvia – there's usually room there and it's not too pressing. Bring your bag chair!
There will also be events 'after hours' but you'll have to keep your eyes open to find them. So far I haven't attended any of these.
Sunday is the Parade
The signature event for Vancouver Pride is Sunday's parade. But the festivities are only just getting started!
My first year, I had friends that were setting up on a corner that would be shaded all day – when I showed up they all cheered and gave me a space on their blanket. They'd been in place for hours. Turns out you have to get to your spot at least two hours before the parade starts at 11:00 am. The parade is at least three hours long. Three very sunny hot hours! Be sure to have something to sit on, a big sun hat, and lots and lots of water.
Chicas
My first year at Pride I decided to attend the Chicas afternoon party at the Coast Plaza. Friends had a room in the Coast Plaza hotel where we stashed our gear and liquor and where most of the women were topless and indulging in 'nipple shots.' Chicas itself was fantastic, set out on the main conference floor of the hotel with a lobby bar, pole dancers, lovely outdoor garden area, and three ballrooms where different DJs played hard. A bright room full of silver and blue, a dim room, and a dark room where the women were going nuts. At one point someone came up to me as I was indulging in the glorious fruit table and said "Your friends are all in there with no tops on." What an afternoon!
That was my first year. In recent years I've had a hotel downtown and tend to nap after the parade, eat out at one of the awesome little restaurants along Davie and then walk down to the Rowing Club for the Duelling DJ dance. The Sylvia Hotel is a perfect getaway hotel with a great restaurant at its base and very reasonably priced rooms. The only drawback is the Sylvia doesn't have air conditioning.
Rowing Club
On that first Pride Sunday I finally left Chicas and walked to Stanley Park for the Rowing Club Women's Dance. This dance was a bit less rowdy than Chicas but it was a lovely venue with a wide deck that allowed women to sit at tables and enjoy an evening breeze from over the harbour. The Duelling DJs played music from the 70s and 80s, some contemporary and some cowboy and most of the women were 40+. There's no food, so if you plan to continue drinking you should eat between Chicas and the Rowing Club!

In 2017 you'll find all these events, and more! Check out What's On Queer BC . If you are new to our city, traveling through, or coming out, why not consider scheduling a weekend downtown for Vancouver Pride August 4-6, 2017.