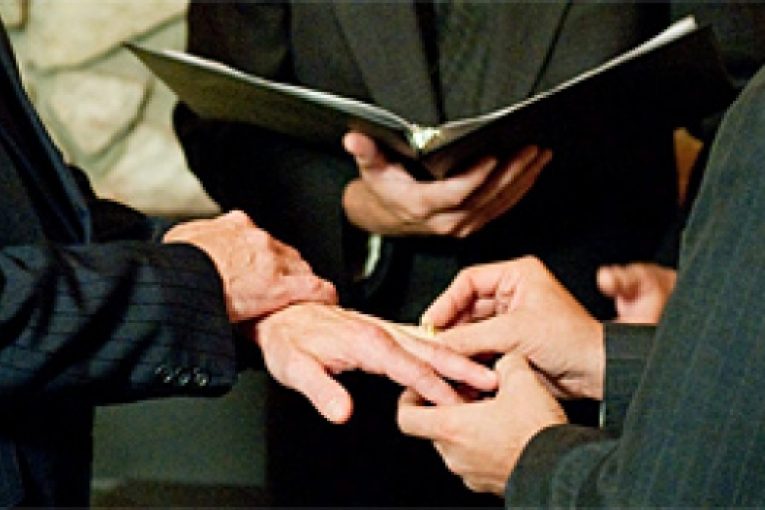 Photo Credit To Andy Duback/Associated Press
General Synod "erred grievously" in its approval, earlier this week, of a resolution allowing same-sex marriages, a group of seven bishops say.
In  a statement released Friday, July 15, the bishops said they "publicly dissent" from the decision, which, they add, "imperils our full communion within the Anglican Church of Canada and with Anglicans throughout the world."
The statement, a copy of which was sent to the Anglican Journal, also called on the primate, Archbishop Fred Hiltz, and Archbishop of Canterbury Justin Welby "to seek ways to guarantee our place within the Anglican Church of Canada and the Anglican Communion."
Hiltz was not available for comment when contacted by the Journal.
The statement was signed by Bishop Stephen Andrews, of the diocese of Algoma; Bishop David Parsons, of the diocese of the Arctic, and Suffragan Bishop Darren McCartney, also of the diocese of the Arctic; Bishop Fraser Lawton, of the diocese of Athabasca; Bishop William Anderson, of the diocese of Caledonia; Bishop Michael Hawkins, of the diocese of Saskatchewan; and Bishop Larry Robertson, of the diocese of Yukon.
Twenty-six bishops, or 68.4%, voted in favour of the motion to change the church's marriage canon to allow for same-sex marriages, and 12 voted against.
Read More Here: http://www.anglicanjournal.com/articles/-seven-bishops-publicly-dissent-from-same-sex-marriage-decision#DVP
Edmonton Anglican bishop ecstatic after church votes in favour of same-sex marriage
'I wanted to express my solidarity and my vision of the outrageous and extravagant love on an inclusive God'
Jane Alexander, the bishop of the Anglican Diocese of Edmonton, is on cloud nine following a recent vote by her church authorizing same-sex marriages.
At the General Synod of the Anglican Church of Canada, a vote was held to determine whether the church should allow same-sex marriage. A two-thirds majority of bishops, clergy, and lay delegates was required to pass the motion.
Alexander attended the synod as a strong supporter of passing the motion.
The process was a dramatic spectacle, with the church initially saying the majority needed to change church law was missed by a single vote.
But when some people questioned why their votes didn't count, a recount occurred and a stunning reversal of the decision.
When the vote was originally announced as having failed to pass, Alexander said she was "sick at heart" about the outcome. But she now feels the computing error was actually a positive as it allowed for both sides to understand each other.
Read More Here: http://www.cbc.ca/news/canada/edmonton/edmonton-anglican-bishop-same-sex-marriage-vote-1.3680136#DVP