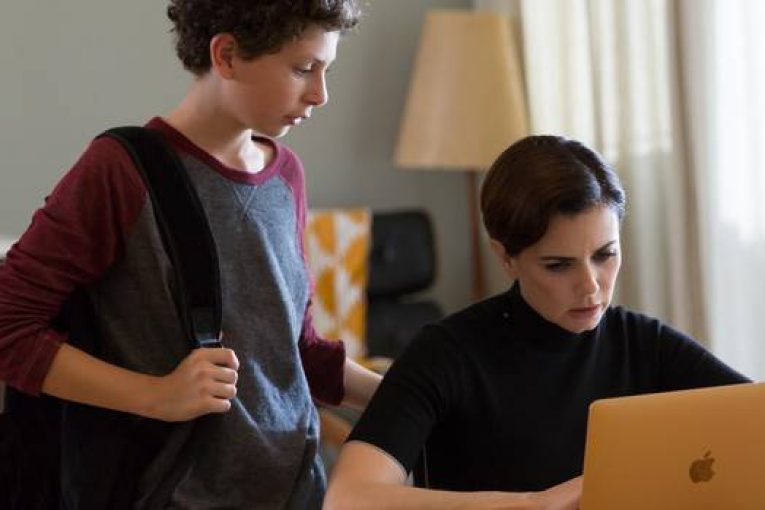 Photo Credit To Globe & Mail
Canadian actor Mia Kirshner is eyeing a major career change – she's just deferred acceptance to law school – but there are still acting projects that entice her. Milton's Secret , which has its world premiere Friday at the Vancouver International Film Festival, is one. The story about Milton, an only child (13-year-old William Ainscough) who is bullied at school and deals with problems at home was close to her heart.
Growing up in Toronto, the actor (probably best known for playing Jenny Schecter on The L Word) was bullied horribly at school.
"It was a very lonely feeling from about [ages] 6 to 11, and I guess that's why I learned to love acting because I could express myself in ways that were considered unacceptable outside of a character," she says.
Kirshner is living, breathing proof that it does get better.
"It was hell on Earth," she says during a recent telephone interview from Toronto. "This film spoke to those experiences; this feeling of isolation."
Kirshner, 41, plays Milton's mother ( Gilmore Girls ' David Sutcliffe plays his dad). Both are distracted workaholics with money problems who might be on their way to divorce. When Milton's grandfather (Donald Sutherland) comes to town, peace begins to descend on the household – and the boy. The film is based on the picture book co-written by Eckhart Tolle and Robert S. Friedman.
"It's a story that observes in a very real and a very raw way how families operate and what happens when families are stressed with uncertainty," director Barnet Bain says during an interview from Malibu.
Bain, author of The Book of Doing and Being: Rediscovering Creativity in Life, Love and Work , wanted to turn Tolle's picture book into a film and after showing Tolle a script, he received the internationally renowned spiritual thinker's blessing. Tolle is the Vancouver-based bestselling author of The Power of Now and A New Earth: Awakening to Your Life's Purpose , a book made even more famous when Oprah Winfrey selected it for her Book Club.
Read More Here: http://www.theglobeandmail.com/arts/film/miltons-secret-tackles-an-issue-close-to-canadian-actress-mia-kirshner-bullying/article32106325/#DVP