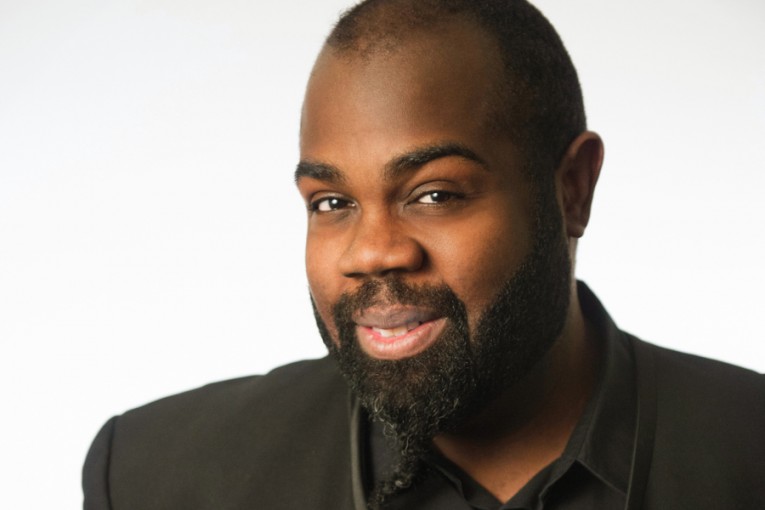 Photo Credit To Queer Arts Festival
Thursday August 6, 2015, 7:30pm
Yaletown Roundhouse
Queer Arts Festival goes into the history of gay and lesbian composers with a recital featuring Reginald Mobley. Reggie is is known and appreciated as a soloist in Baroque, Classical, and modern repertoire. His natural and preferred habitat as a soloist is within the works of Bach, Charpentier, Handel, Purcell, as well as others.
In celebration of the contributions made by gay composers throughout musical history, Counter-tenor Reginald Mobley, accompanied by Alexander Weimann, offer a broad selection of music and song from the 18th century to the present.
"Gay composers and musicians throughout history has been largely forgotten, hidden, or ignored". Countertenor Reggie Mobley.
Franco-Flemish composer Nicholas Gombert (c. 1495- c. 1560) and German Baroque composer Johann Rosenmüller (1619-1684) were brilliant composers who fled persecution for being gay.  St. Hildegard von Bingen (1098-1179), Chiara Margarita Cozzolani (1602-1678) and Isabella Leonarda (1620-1704) amongst the great composers and lesbian.
Gay male composers you may have heard about include Arcangelo Corelli (1653-1713), George Frideric Handel (1685-1759),  Frédéric Chopin (1810-1849) and Franz Schubert (1797-1828). By the 20th century, musicians like Aaron Copland, Leonard Bernstein, Benjamin Britten, and Ned Rorem (1923- ) became fully cognizant of having a sexual preference.
Get your tickets here.
Reginald L. Mobley, countertenor
Alexander Weimann, harpsichord & piano