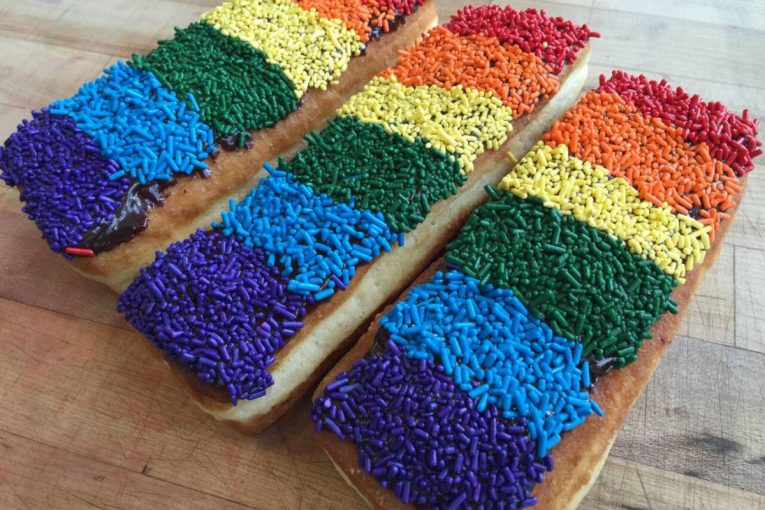 While there are many delicious options to consider this Pride weekend, here's one very sweet option that will help people in need.
Lucky's Doughnuts and A Loving Spoonful have joined forces to create the limited edition Sprinkled with Pride charity doughnut.
It's a vanilla cream–filled long john with a chocolate glaze covered in multicoloured sprinkles that replicate the rainbow flag.
It's $5 and all proceeds will go to A Loving Spoonful's meal programs for people living with HIV/AIDS.
Read More Here: http://www.straight.com/blogra/500316/pride-2015-luckys-doughnuts-sweet-treat-eat-support-loving-spoonful#DVP