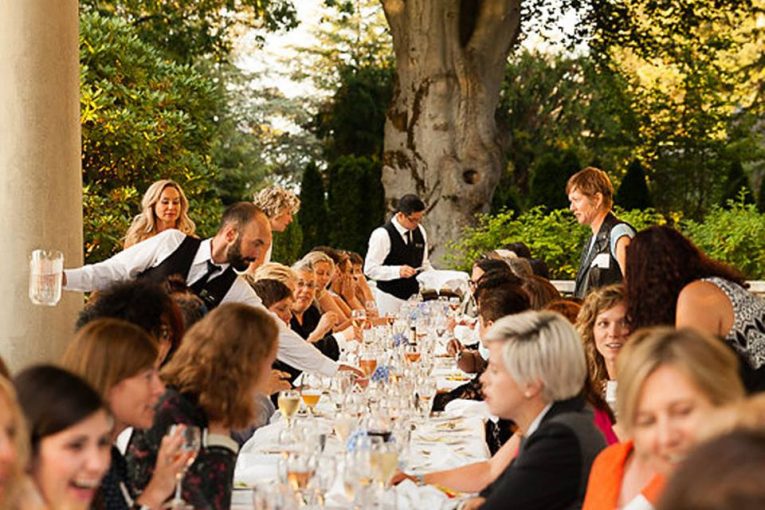 Photo Credit To Lezervations
Think of it as quarterly meetings of lesbian minds over dinner.
Our events are designed to facilitate connections amongst queer women as well as unlock the potential of city living.
From local gastronomic delights, to unique experiences in unique spaces, to nurturing emerging women leaders, Lezervations has a little something for everyone. And by everyone, we mean lesbians.
Eat, drink, laugh so hard you feel like you've had an ab workout—it's all on the communal table at Lezervations.
Join us for a simple yet sumptuous meal, a cheeky glass of wine and a chance to get to know other women in the local LBTQ community. It's like a big family dinner, if your entire family were made up of lesbians.
The evening starts with a cash bar, then dinner, just for us in a beautiful outdoor setting at the Dr. Sun Yat-Sen Gardens. Seating is randomly assigned to ensure new connections, with an opportunity to meet new folks at dessert!
The fine print:
Your ticket includes a glass of wine or beer (or something non alcoholic), a main course (served buffet-style) and the fabulous company of 75 like-minded LBTQ women (all letters welcome!)
Dr. Sun Yat-Sen Garden, 578 Carrall Street, Vancouver, BC V6B 5K2
Wednesday, 20 July 2016 from 6:30 PM to 9:30 PM (PDT)
RSVP Here: http://www.eventbrite.ca/e/lezervations-vancouver-volume-viii-tickets-26133043637#DVP