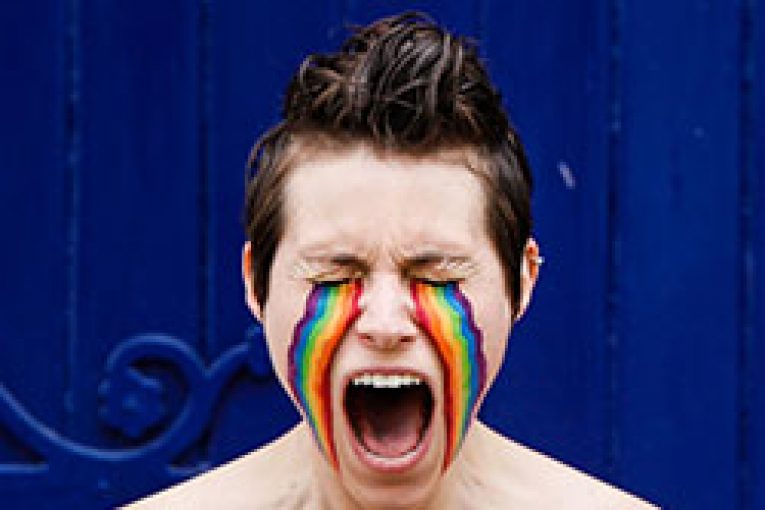 Photo Credit To https://michellelunicke.com/
The Vancouver Fringe Festival starts on September 8 th and runs through till September 18 th .

"ZE": QUEER AS F*CK! is a one-person, genderqueer, kinky, femmesexual, polyminded, gay-divorcee PRIDE parade through the real life of Michelle/Ryan. "Ze" (the pronoun most commonly used by gender non-conforming folk) rips the bandage away from hir startling American Puritan upbringing in a multi-layered "coming out" process. Along the way ze discovers a beloved community that at times is just as ridiculous and pigeon-holed as the one ze's left. Michelle/Ryan both uses and parodies the labels meant to help an individual embrace their truth in a modern world desperate for definition. "Ze" confronts stereotypes both within and without in a celebration that exposes the complex tension between being authentic to oneself and belonging.
"An intelligent, thought provoking, highly entertaining, and… educational performance." — Out in Perth
"Transcends ideas about what it means to be queer." — The Queer Av
"Bold, fun… honest." — TheatreReview (New Zealand)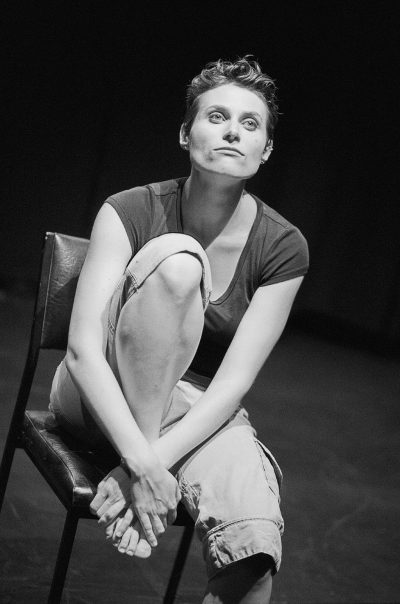 … Writer, Performance Artist, Human.
Michelle Lunicke (pronounced Loo-nick-uh) is a interdisciplinary artist. As a genderqueer person she/he/ze is also known as Ryan and Ren depending on hir contexts. Ze has been writing and performing poems and stories, singing, making messes with various visual arts mediums, and creating drama since ze was cute enough that people didn't care if it was actually good. Most of her peers grew out of it. Ze did not.
Learn more about Michelle Lunicke by visiting her blog here https://michellelunicke.com/
Vancouver Fringe Festival website click here.