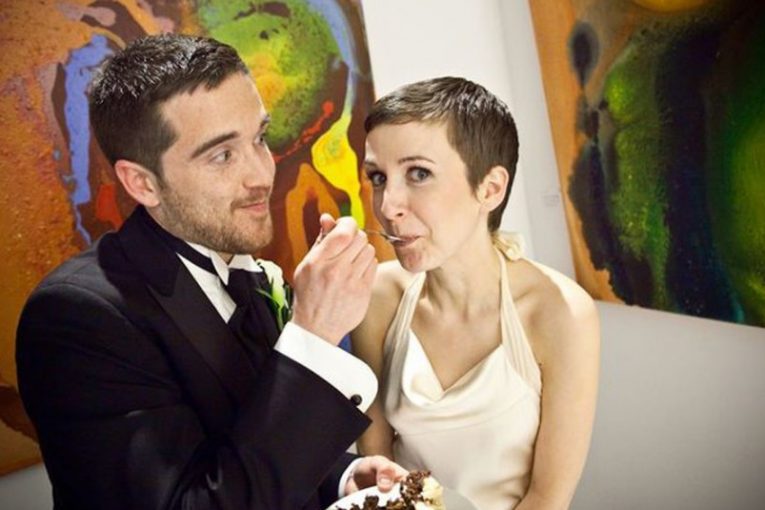 Photo Credit To Lindsay Bryan, Toronto Life Magazine
I met Michael in 2002, when his family immigrated to Canada from South Africa. His cousin, a friend of mine, introduced us, and we hit it off immediately. He was funny and outgoing and rambunctious, with the boyish handsomeness of a young Hugh Grant. He was also a talented songwriter, writing lyrics about pain and longing and sadness that seemed totally incongruous with his life. We started playing music together. I'd sing his songs, and he'd accompany me on piano and guitar. I fell for him right away—and always wondered why he didn't have a girlfriend. Soon I found out: a few weeks after we met, his cousin told me that Michael was attracted to men, but had never acted on it. Only a few family members and friends knew his secret.
At the time, Michael was 18 and I was 21. We both belonged to the same charismatic evangelical church in Mississauga. Between weekly services, Bible studies, prayer meetings and band practice, we saw each other practically every day. Even though our church was full of young hipster types, the theology was staunchly orthodox. Our church leaders interpreted scripture literally and preached a puritanical version of morality that included separating ourselves from secular life. They believed homosexuals were perverted, demonic, broken—and ultimately curable. When Michael's parents told the church leaders about his orientation, they counselled him for months. They admitted that he might always experience same-sex attractions, but told him he could overcome his struggle, either with monkish celibacy or a commitment to a traditional marriage.
Over the years, my feelings for Michael deepened, and in February 2008, he asked me out on a date. We wound up at a Starbucks, where he revealed to me that he had never been attracted to women. Within a couple of hours, the topic had turned to marriage. We spoke at length about whether a relationship could survive if one person has to learn to be attracted to the other. It sounds like complete lunacy, but at the time, we'd heard about other Christian couples who claimed to have dealt with the same issue and come out the other side. I was confident that I could be the woman who fixed Michael.
Read More Here: http://torontolife.com/city/life/gay-husband-memoir-lindsay-bryan/#DVP