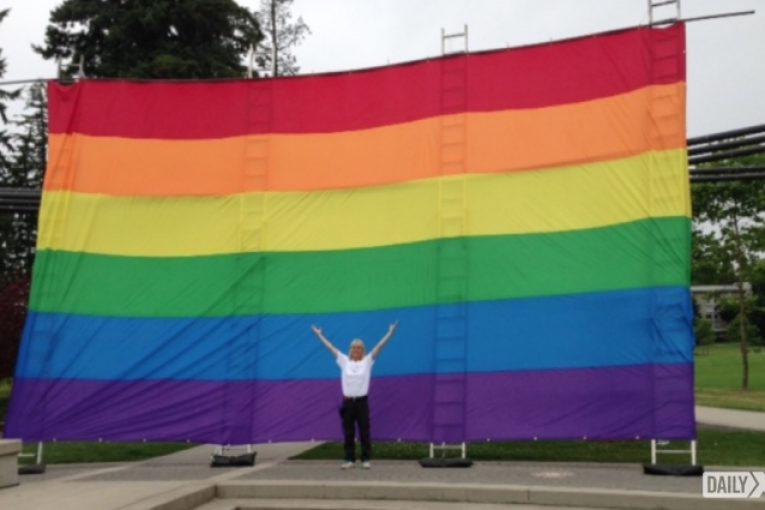 Photo Credit To Shawn Ewing
Parade another historic step forward for Vancouver suburb with checkered LGBT past
Surrey has hosted Pride festivities for the last 17 years — but never a parade. Until now.
On June 26, 2016, the Vancouver suburb will host its first-ever Pride parade.
Surrey Pride Society president Shawn Ewing says she got the go-ahead from the city on June 10.
"It's the first time. It will become an annual fixture," a spokesperson for the mayor confirms.
"It's a good first step," Oliver Lum continues. "It is going to happen."
Lum says the parade will start at 11:30am.
"I'd be pleased if 40 people showed," Ewing says. "I'd be happy if 200 showed up. If more showed up, I'd be blown away."
The parade will start at Surrey City Hall plaza, then head down University Boulevard to Holland Park. There, the annual Pride festival will take place and, Ewing says, Mayor Linda Hepner will proclaim June 26 Pride Day.
Read More Here: /c38c193d9c1b2795a8f33c499811ddef/vancouver/news-and-ideas/news/surrey-host-first-pride-parade-195205#DVP