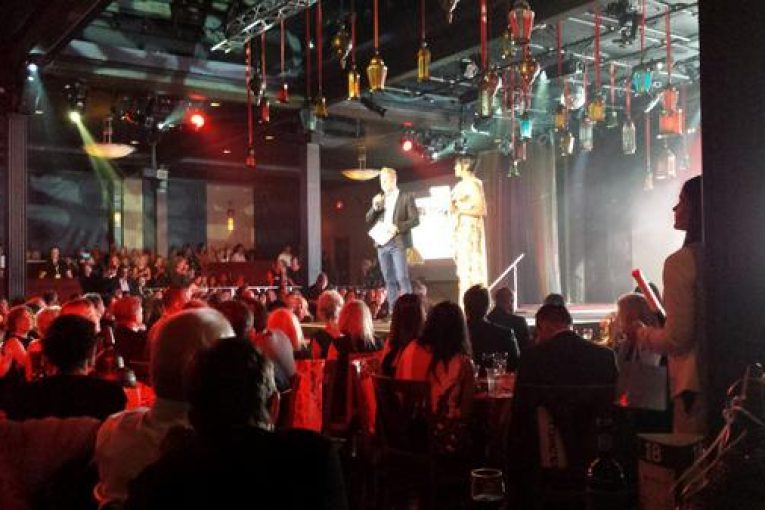 Photo Credit To SHINE Facebook
Honouring those who persevered in the face of mental illness and addiction.
SHINE started 2018 by announcing that it's signature event of communities supporting communities will be held on September 22, 2018, at the Commodore Ballroom in Vancouver.
This year SHINE takes a look at The ARTS. Van Gogh to Ledger – Gaga to Chanel – McQueen to Najinsky – Warhol to Whitney, SHINE honours those talented and diverse individuals who persevered in the face of mental health and addition. 2018 will see the Commodore Ballroom transformed for an evening dedicated to The ARTS and hundreds of volunteers will make that happen.
Dean Thullner, founder and producer of SHINE, believes that it is essential for everyone to be able to express themselves on their own terms, thereby allowing each and every individual to be authentic. The Volume Studio Production team and Dean have forged SHINE as a platform for the community to come together to support mental health and addiction. Dean has a long history of community engagement, including Brilliant, which as founder and producer raised funds and awareness for St. Paul's Hospital Foundation.
EPIC for All
This is truly a showcase of all that Vancouver has to offer. Each designer, stylist, performer will have this platform to showcase their talents. The buzz that is caused is far reaching as countless individuals and teams will share their experiences and efforts through social media and sharing.
Applications are now being accepted as SHINE puts it's 2018 production team together. As with previous fundraisers organized by Dean and his team of hundreds, SHINE 2018 seeks and will feature some of Vancouver's, and the countries, top Fashion Designers, Hair Stylists, Make-up Artists, Choreographers and Musicians, and Performers and Entertainers. How to Apply link here.
900 guests will be see a cast of over 200 put on a show that will champion diversity, inclusion and acceptance. Together, they will rally to raise funds and awareness for mental health and addiction, while addressing the stigma of mental illness.
Flash Back to SHINE 2016
ONE in FIVE
One in five Canadians will personally experience mental illness at some point in their lives. Most Canadians will be impacted by mental illness through family, friends, and colleagues.
SHINE 2018 will support the Carlile Youth Concurrent Disorders Centre. The CYCDC provides a valuable resource for teenagers and young adults facing mental health and addiction issues.
Important links to get you started.
Shine Facebook page here.
#nostigma #allinclusive #shine2018 @shinenostigma