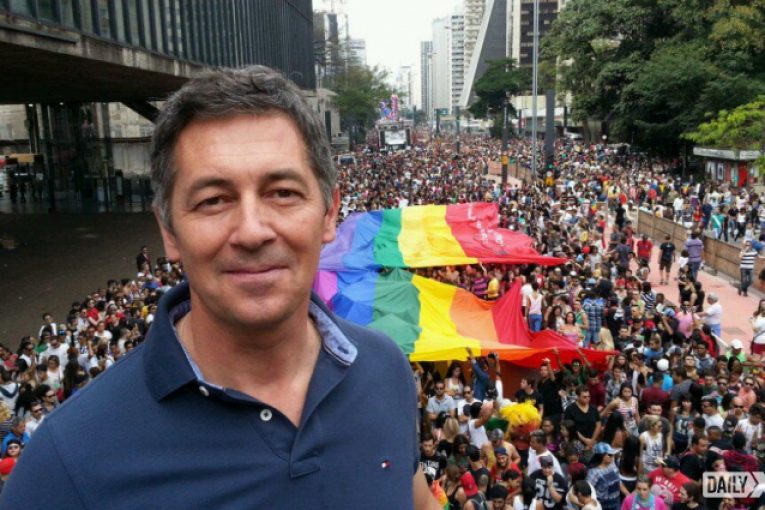 Photo Credit To US Department of State
US special envoy says Canada can still lead through diaspora, business outreach
Canada's federal government has decided against creating a special diplomat position for LGBT issues abroad.
In a June 17 statement, a spokesperson for Foreign Affairs Minister Stéphane Dion said the government has decided against creating such a position.
"We believe a whole-of-government approach is the best way to deliver equality for LGBTI persons and respect everywhere," said spokesperson Joseph Pickerill. "Canada believes the human rights of all persons to be universal and indivisible, and these include the human rights of LGBTI persons."
Pickerill said the government's new Office of Human Rights, Freedom and Inclusion "explicitly tasks" every consulate, embassy and high commission to advocate for LGBT concerns, alongside other issues like religious freedom.
But Randy Berry, the US special envoy for the human rights of LGBTI persons, tells Daily Xtra that Canada can still leverage its immigrant and business communities to improve life for gender and sexual minorities worldwide.
"Canada's always been a leader on this issue," Berry says.
Berry was in Ottawa in early June for a Dignity Initiative conference, which assessed what Canadian governments and civil-society groups are doing for queer people abroad. He says he noticed how Canadians with family ties to countries like Jamaica or Ukraine are supporting activists back home.
"Diaspora communities often form a perfectly natural bridge [. . .] because they are committed to life, to progress, to justice in both countries," he says. "I don't think we've engaged in those structures at least in the US, as much as I think we could."
Read More Here: http://www.dailyxtra.com/canada/news-and-ideas/news/feds-decide-creating-diplomat-lgbt-issues-196309#DVP