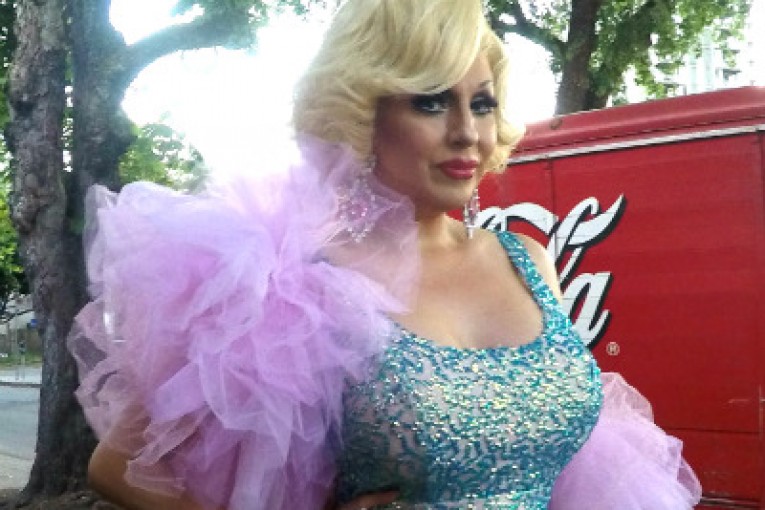 New Nightclub XY Off to Great Start
I was one of the first to arrive to the opening of XY on June 25th. In fact I think I may have been the first. Upon arriving I was pleasantly surprised by the entrance. Gold tinted ornamental trees and a stairwell and doorway that gives you the impression this is going to be good.
I walked up to the bar and ordered a drink while taking in the layout of the place. First off there was Tommy D. Vancouver's party impresario standing at the bar and we started to chat. Filling me in with details of the reno and upcoming events she then directed me to check out the new washrooms. The washroom is a huge gender neutral washroom where privacy is key. They thought this out well.
There is no shortage of video monitors in the place. The large bar is illuminated and features a great selection of drinks. The Stage and seating area are on two levels with the back of the upper level filled end to end with monitors, and it's a real stage curtains and good size! There are two large outside patios. The patios are decked out in classy tables and chairs and even the landscaping was impressive. If you just want to hang around there are several basket chairs hanging from the ceiling just inside from the patio.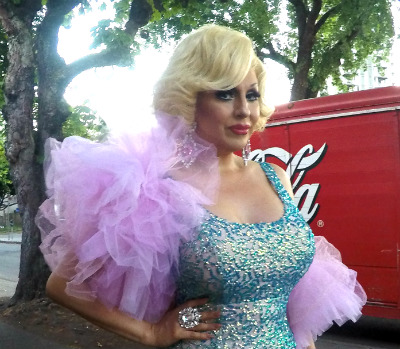 I did notice the array of special effect lighting components attached to the ceiling. This place is outfitted for fun. Having experience purchasing large sound systems for nightclubs and seeing if they pass the sound test gives me some qualification to describe the new sound system as excellent. The clarity of sound and distinction between the highs and lows was noticeable and appreciated. The sound carries well throughout the club.
Club owner Jenn Mickey was kept busy all night with congratulations and best wishes. It seems everyone is impressed with the new place and for being a hot night the air conditioning was great!
Jaylene Tyme hosted and performed a show which also featured Jane Smoker, Raye Sunshine and Valynne Vile and spinning were DJ's Landon James and Zach Shore.
There is a regular roster going into effect at XY. Aside from opening weekend which will see various acts and will showcase the new club, there are going to be regular theme nights. Friday Nights its HONEYPOT FRIDAYS – XY Fridays – No Cover before 10:30. For upcoming events check out the website often.