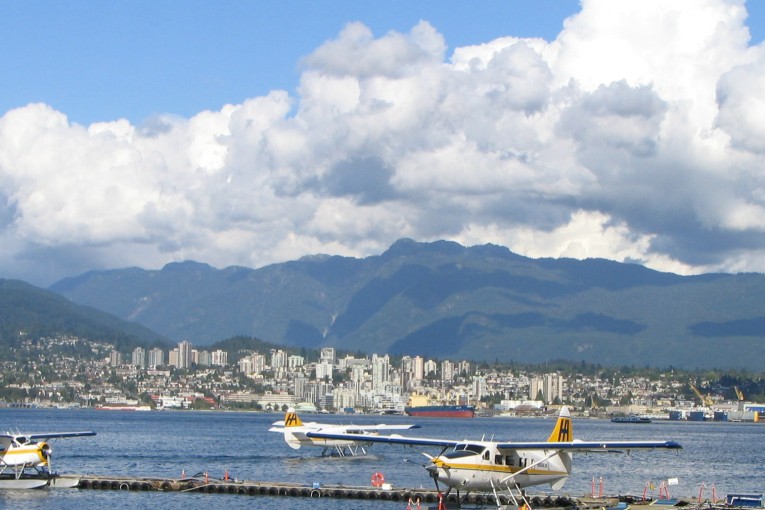 Photo Credit To wikipedia
Each year, cities across Canada celebrate Gay Pride in the summer by staging week-long arts & entertainment shows, hosting live music and featured DJ events, raising public awareness and involvement, and basically inviting everyone who chooses, to show off their colors by participating in their local community Pride Parade. It's a WILD week!
Amazing progress is being made world wide in support of basic rights for the LBGTQ+ community and its various supporters. This is evidenced by a positive response to recognizing May 17th as International Day Against Homophobia, Transphobia and Biphobia.
This exposure is also helping to open some doors within our school systems, giving teachers and students much needed dialog, understanding, acceptance and support. As a result, for the first time, the North Vancouver School District and the City of North Vancouver have joined together and agreed to support the diversity of the city by flying a Rainbow flag during Pride week, slated for July 27th – August 3rd, 2015.
Meanwhile, over on the eastern coast of Canada in New Brunswick, another school had a bit of a difficult time with this endeavor as was reported in the CTV (Atlantic) News . According to the May 15th story, the public school featured in the article had chosen to fly a Rainbow flag to show support for students and teachers for the upcoming International Day Against Homophobia. There was expected to be mixed reactions, but it turns out that most people that were interviewed agreed with supporting gay rights, but a few were indeed offended.
There is a strong sense of patriotism there due to the make up of the neighborhoods and the military families who live there. It turns out that the biggest complaint in the end was that the Canadian flag had been replaced by the symbolic Rainbow one. In their view, the flag should not have been flown on its own, but perhaps in tandem with the Canadian flag rather than replacing it entirely. Fair enough. Time to add another pole to the school yard.
Going back to how this matters to us at home here on the west coast, I was really proud to see the City of North Vancouver step up to the plate with this progressive resolution. Truthfully, while researching this article I got to read the minutes from that April 27th North Vancouver City Council meeting, and was left feeling a bit moved by its official wording:
NOTICE OF MOTION:
WHEREAS the City of North Vancouver strives to be a welcoming, diverse, inclusive and safe community for all its citizens and:
WHEREAS intolerance of members of the LGBT2SIQQ community is still a pervasive aspect of society;
THEREFORE BE IT RESOLVED THAT the City of North Vancouver recognize May 17, 2015 as International Day Against Homophobia, Transphobia and Biphobia and further;
THAT the City of North Vancouver, in support of diversity and inclusion, raise the Rainbow Flag for the duration of Pride Week July 27 – August 3, 2015 in a show of support to the LGBT2SIQQ community;
AND THAT a copy of this resolution be forwarded to the Districts of North and West Vancouver, the Capilano University Board of Governors, as well as, the Board of Education in School District No's. 44 and 45 for their information and consideration.
CARRIED UNANIMOUSLY
The Corporation of the City of North Vancouver – Regular Council Minutes of April 27, 2015