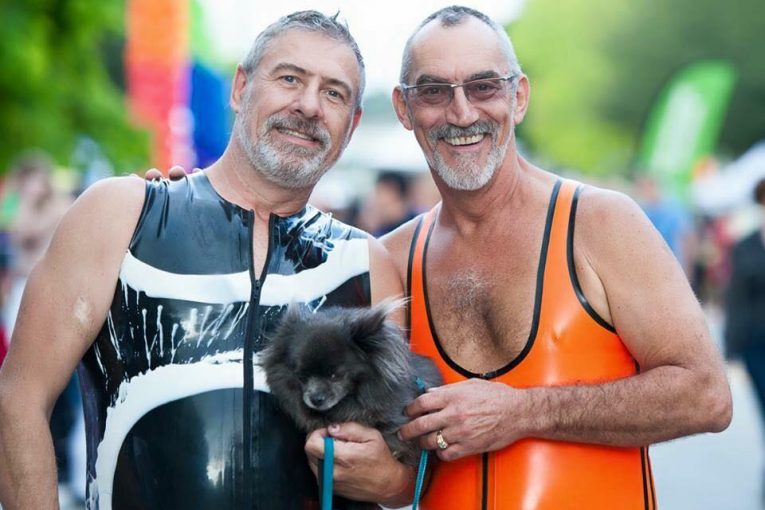 Photo Credit To Rubbout
Wonderful Rubber Weekend
Now in it's 27 year, Rubbout is dripping with everything fetish. You don't have to be into rubber to attend, and if your an admirer that is perfectly OK with organizers. Some guys will wear leather and other fetish related clothing, so there is no reason to miss out on the annual weekend event.
Each year volunteers organize this weekend and it attracts men from around the world. Pup Luvyvr aka Andy Cook is this year's organizer extraordinaire. Aside from the fantastic parties planned, Rubbout holds their annual Gear Swap on the Saturday. This event is attended by hundreds of buyers and sellers of fetish gear, rubber, leather, and much more. Arrive early to avoid disappointment as the lineup is long and the sales are fierce.
You can attend a single event or take advantage of the entire weekend by getting a Weekend Pass. The host hotel for 2018 is the Holiday Inn, 1110 Howe Street. Discounted rates are available, just use the group name Rubbout Vancouver and the group code, RUB.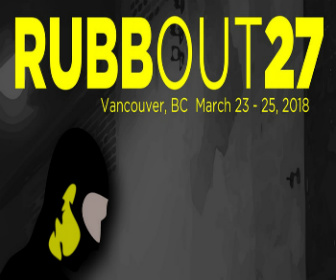 The longest consecutively-running men's fetish event in North America!
Schedule of Events
Friday, 03/23 5:30-8:30
Greet the Meat
PumpJack Pub
Kick off the weekend at the Pumpjack Pub, a favorite watering hole in Vancouver's Davie Village.
Friday , 03/23 10pm-2:00
In the Wild -Dance Party
Always a great time, In the Wild Dance Party at the Pumpjack Pub is your Friday night destination. Dancing and of course the famous shower!
Saturday , 03/24 12pm-330
Natures Calling- Puppeh Bowl
The Junction, in Davie Village, is host venue for Puppeh Bowl. This event has been growing in attendance the past few years and it's fair to say, get there early so you don't miss out on all the fun, games, and of course the many pups who come together for play.
Saturday , 03/24 1pm-5
Rubbout 27 Gear Swap
PumpJack Pub, the place to sell and buy almost anything leather, fetish, rubber and more. Click here to find out more, and what to expect from this once a year sale. There is nothing else on the West Coast like this exchange of sexy stuff. Seriously, you don't want to miss this opportunity to find something new to wear, and find things you only dreamed of.  Prices are fair and usually well below what you would expect to pay.
Saturday , 03/24 10pm -2am
Natures calling Play Party
The premier Rubber, Leather and Fetish event. Use your imagination and wear some sort of fetish gear. Featuring top rated DJ's, Dancing, Play Space and men, oh good lord, the men!
Sunday, 03/25 11am -2pm
Rubbout 27 Brunch
At the host hotel, Holiday Inn, 1110 Howe St.
Rubbout 27 encourages you to stay the week. This year organizers are planning a few sightseeing tours after the weekend concludes. This is a great way for visitors to see the city and organizer to show off their city.
LINKS
Rubbout website, link, information, tickets and much more
https://www.facebook.com/events/253071811767710/
Tickets via Eventbrite