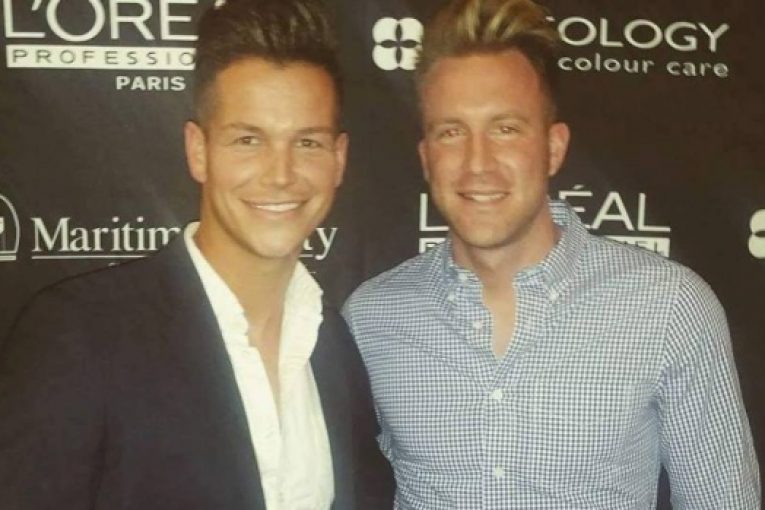 'lt is now our duty to be even more proud of who we are as gay men'
A huge turnout for a vigil Tuesday night in Charlottetown brought many Islanders together to support not only those who died in Orlando, Fla., and their families, but also the LGBTQ community here on P.E.I.
But has the shooting of 49 people at gay bar Pulse in Orlando changed the way gay couples on P.E.I. feel about expressing themselves publicly?
CBC asked some couples for their views, and here's what they said.
"Having moved back to the Island from both larger populated cities in Canada — Toronto and Halifax — my fiancé Alex and I have never had any issues regarding us publicly displaying our love and affection for each other," said Blake Caissie, 29, a Charlottetown hairdresser who owns his own salon.
The couple has been openly comfortable as a couple for over a year now, and receives compliments and appreciation from friends and strangers, Caissie said.
"However, being comfortable in our own skin and not feeling pressured to prove that you are gay to the public, we feel, actually makes people approach us more! We love to travel and be social," he said.
"In the aftermath of this horrific massacre in Orlando feel it is now our duty to be even more proud of who we are as gay men and stand united with all of the LGBT community as a whole."
Read More Here: http://www.cbc.ca/news/canada/prince-edward-island/pei-gay-couples-orlando-shootings-public-affection-queer-trans-1.3638299#DVP