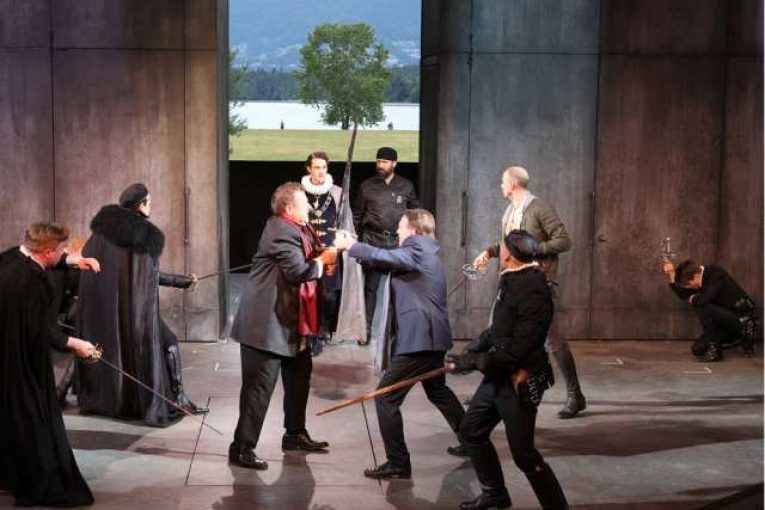 Photo Credit To David Blue / Vancouver Sun
Bard on the Beach opened its 27th season last week with an exquisite reimagining of Romeo and Juliet.
Under the deft direction of Kim Collier, Shakespeare's classic tragedy of young love set amid political strife becomes a sweet and powerful exploration of systemic violence within families and communities.
Set against the brutalist backdrop of stone walls, the story begins with an outbreak of violence. In the town of Verona, two noble families — the Montagues and the Capulets — have been at each other's throats for years, and the young men on both sides have a bad habit of pulling out their swords at the slightest provocation.
Into this impending bloodbath comes young Romeo of the Montagues, who is more interested in making love than fighting. But when his eye falls on Juliet, the only daughter of his father's sworn enemy, well, you know the rest.
Hailey Gillis and Andrew Chown are beautifully matched as the central couple. Under Collier's thoughtful direction, they embody not just romance, but youth. They really are barely more than children, forced into adult roles by the violence of their circumstances.
Read More Here: http://vancouversun.com/entertainment/local-arts/bard-on-the-beach-theatre-review-romeo-and-juliet-rich-in-emotion-and-detail#DVP