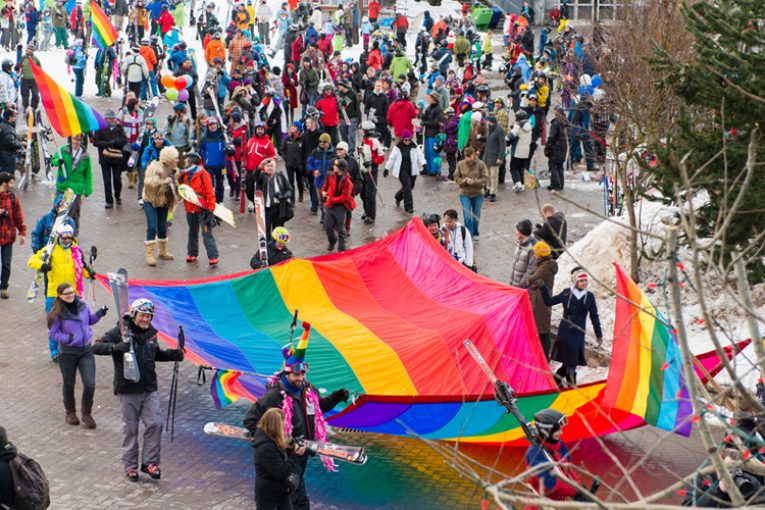 Photo Credit To Tourism Whistler
Commemorating 25 Years
Whistler Pride and Ski Festival is nearing the end it's 25 year celebration as it prepares for this January's 26th edition. To commemorate, and to celebrate LGBTQ2+ inclusion, Whistler Pride and Ski Festival will reveal the Rainbow Crosswalks on Main Street in the resort village of Whistler on Friday, September 15 at 3 PM.
The location is 4329 Main Street at the Whistler Public Library. Details can be found on Whistler Pride and Ski Festival Facebook event page here.
Save the Date
The 26th annual Whistler Pride and Ski Festival takes place January 21-18, 2018. Named the #1 Gay Winter Event by GayTravel.com, Whistler will once again host LGBTQ men and women from 26 nations.
2018 will see improvements as Vail Mountain Resorts put their style of life to this iconic Canadian Mountain. At 2,000 feet above sea level, the Village of Whistler is just over an hours drive north of Vancouver. The Alpine peaks hover at 7,250 feet and annual snow fall is in excess of 33 feet.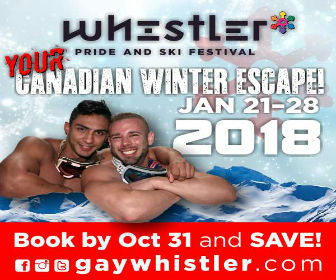 Ski Magazine has named Whistler Blackcomb the #1 ski destination in North America.
Of course after a week of festivities and relaxing in hot-tubs, it all culminates with Snowball 26 at the Whistler Conference Centre. The Cube Guys from Italy will be returning for Snowball 26.
Keep informed about what's going on with Whistler Pride and Ski Festival by visiting their website here.