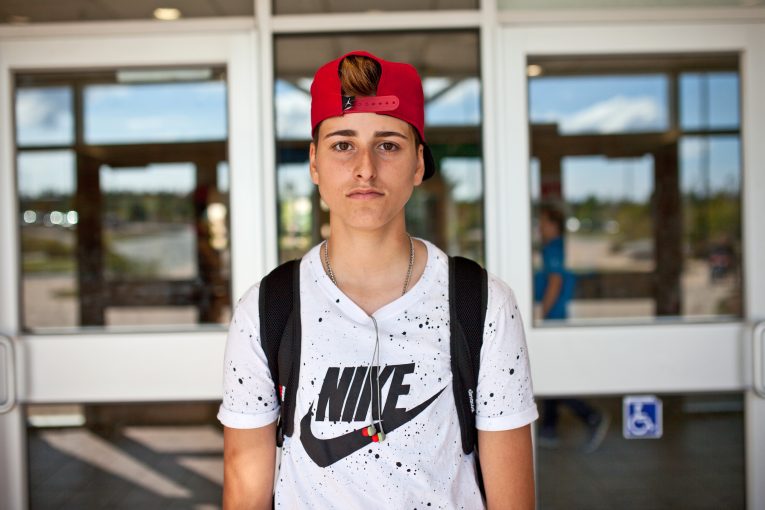 Photo Credit To Jeff Harper, Metro News
Kenny Cooley says he hopes being open about his experiences encourages young trans and LGBTQ kids to join in sports.
A stack of practice football gear might be made of padding and a jersey, but Kenny Cooley sees a milestone.
Cooley, a trans Grade 12 student at Halifax West High School and rookie football player, stepped out onto the field Monday night in his first game as wide receiver, his dad and girlfriend waving from the stands.
Although the 17-year-old said he loves the adrenaline of the game, fear almost kept him from signing up for tryouts last June – he was worried about any barriers, and how the team would feel about him.
"I was was super nervous and shaky. I mean you're going into a group of guys that are a lot bigger than you," Cooley said Monday at lunch time in the high school's library, wearing the Warriors football jersey for game day.