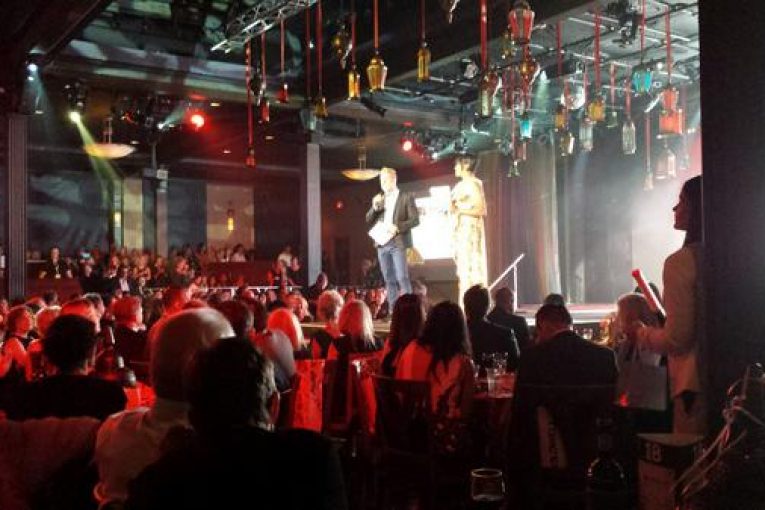 Photo Credit To SHINE website, Twitter
An extravaganza with hundreds of local volunteers takes to the Commodore Ballroom on September 10th for SHINE.  SHINE is the continuing legacy of Dean Thullner, who after years of producing BRILLIANT and raising millions of dollars for St. Paul's Hospital, now aims to raise funds for mental health and Hope Centre.  Dean thrives on giving back to the community, as does his huge team of volunteers. "It's important to me that I tell people when asked, that it's the team effort, this simply would not happen if it wasn't for the community coming together" says Thullner.
Thullner is the embodiment of persistence. Driven by his own life experiences and his dedication to the community, SHINE will strive to raise funds and bring awareness through community participation just like it has in the past for Thullner.
Some of Vancouver's prominent hair salons, fashion designers, makeup artists are preparing right now to dazzle and amaze. An all-star cast will SHINE on the runway in support of mental health and addiction. Proceeds from the event go towards mental health education, awareness and addressing the stigma of mental illness.
The Canadian Mental Health Association (CMHA) and the Hope Centre at Lion's Gate Hospital are the two beneficiaries in 2016. Hope Centre offers an integrated approach to mental health care. Services include:
Adult Community Mental Health & Addiction Services
Central Intake Program
Rapid Access Psychiatric Services (RAPS) Clinic
Acute Home Based Treatment (AHBT)
Community Residential Housing Program
Transition Program
Mental Health Inpatient Unit
As the community moves forward after Brilliant and toward the upcoming SHINE, "the number of people wanting to get involved has been overwhelming" says Thullner.
SHINE Host Symone Says, well known Vancouver gender illusionist and co-host, Fiona Forbes, TV personality, will present the fundraiser of the season. The designers, all volunteers, are Shiverz Designs, Lindsey Kapitzke, Charlene Rowley, Lace Embrace, Jennifer Kappler, Shay Lhea, April Peters, Boo La La Costumes, Steampunk Jewellery, Doris Granados, Karin Vengshoel, Nicole Rose and Emily Sheppard.
The presentation of hair and makeup design will be provided by dedicated volunteers from leading saloons and local experts, making sure the models shine on the runway.
No huge extravaganza would be complete without a full complement of Vancouver's top Queens. Carlotta Gurl, Vivi Milan, Glitteris, Poison Apple, Sienna Blaze, Shay Dior, Mina Mercury, Betty Swallows, Hope Diamond and Nicki Ravange will bring on the glamour and no doubt delight.
The background team behind the scene also number in the high digits, all volunteering their time and expertise. This is one extravaganza not to be missed, and with 900 people packing the Commodore Ballroom it will be a memorable event.
Get full details and ticket information for SHINE here.