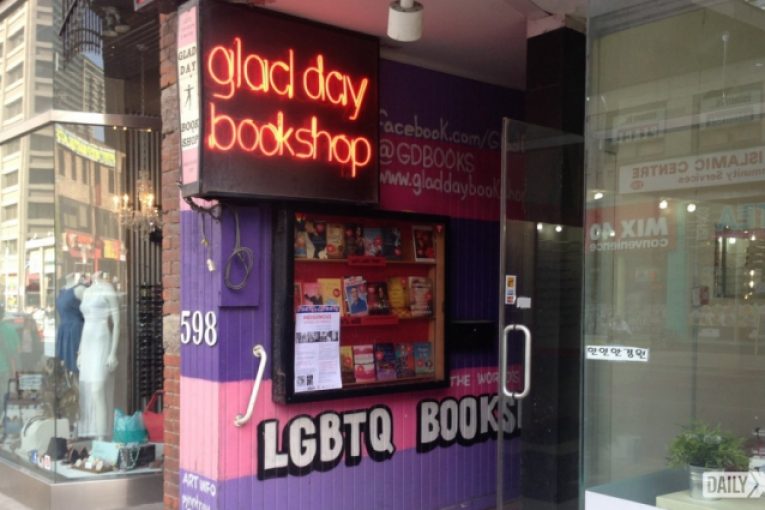 Photo Credit To Jeremy Willard/Daily Xtra
Fundraising success could mean move to better, larger location on Church Street
Toronto's Glad Day Bookshop plans to expand like its life depends on it — and it kind of does.
Michael Erickson is one of the 23 owners who bought the world's oldest LGBTQ bookstore in 2012 to save it from impending closure.
"We've been really building, I think, a meaningful, relevant and important place in the queer and trans culture in Toronto that I think was missing beforehand," he says.
In the fall of 2015, Glad Day began the Naked Heart LGBTQ literary festival — the largest event of its kind in the world. Erickson also says that book sales have increased by 30 percent in the last four years.
But it just hasn't been enough — financially, anyway —  and they're looking to move out of the Yonge Street location, where the store has been since 1981. "We're still struggling to make the basics of payroll and rent," he says. "That means we need new revenue streams, and to have new revenue streams we need a new, larger space."
They've looked at a variety of locations, but one option stands out: a rental spot on Church Street (they can't reveal the precise location until the deal is finalized) which, according to Erickson, seems the most feasible choice.
Read More Here: http://www.dailyxtra.com/toronto/news-and-ideas/news/glad-day-bookshop-eyes-new-space-in-toronto%E2%80%99s-village-195247#DVP